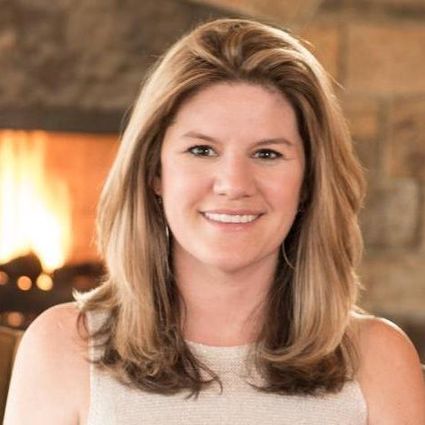 MALIA NOBREGA
Realtor
A little about me
and why I love real estate
Having grown up in the Vail Valley Malia moved to the area as a young girl in 1979 where she attended elementary through high school. She graduated from the University of Colorado at Boulder with a BS in Business Administration with an emphasis in marketing, continuing on to obtain her law degree (JD) from the University Of Denver Sturm College Of Law. Malia finished 6th out of 254 students in her class at DU, was a member of the DU law review, and was inducted into the Order of St. Ives.
After an initial career in commercial litigation, and although she still maintains her law license, Malia chose to no longer actively practice law, changing her career from law practice to real estate when she moved back to the Vail Valley to start a family with her husband Jay Nobrega.
She and her husband purchased Malia's family real estate brokerage firm and property management company, Crossroads Realty, which has operated in Vail since the 1970´s. Malia and Jay sold Crossroads Realty's Property Management Company in 2014 allowing Malia to fully focus on luxury real estate sales and join LIV Sotheby's International Realty in the Vail Valley. She is a Regent for LuxuryRealEstate.com and the exclusive broker for the Haute Residence Luxury Real Estate Network for the Vail Valley. This arms her with an array of additional powerful, exclusive marketing tools and solutions to showcase her listings to targeted elite buyers worldwide.
Malia and her husband own Vail Construction Group, a luxury residential general contracting company that produces some of the most impressive residential construction in the Vail Valley at a remarkable value to their clients. She and her husband also own a local millwork shop, Vail Millworks, which produces luxury millwork and also produces some of the most unique local luxury custom furniture for general contractors, interior designers, and local furniture retailers such as Worth Interiors.
In her first year, Malia was the 9th producer in Vail based upon sales volume and is known as one of the most "tech savvy" Realtors providing cutting edge marketing and online presence. She was named "Outstanding Rookie" by Who's Who In Luxury Real Estate in 2015. Her genuine enjoyment of technology helps keep her on top of an ever evolving industry. Malia's wide array of experiences with marketing, law, property management, and construction and development help her embody "all things real estate" and make her an invaluable resource to her clients.
In her first year, Malia was the 9th producer in Vail based upon sales volume and is known as one of the most "tech savvy" Realtors providing cutting edge marketing and online presence.
As a true professional and lifelong Vail local, Malia helps her clients find the best possible situation for their unique real estate needs so they can may enjoy all the Vail Valley lifestyle has to offer.
Malia is also quickly branching out and leveraging the vast network of luxury agents throughout the United States and internationally through Sotheby's International Realty and Whos Who in Luxury Real Estate where she is a Regent for the Vail Valley. Malia prides herself in connecting friends, family and clients with other like-minded and passionate agents in whatever market they are buying or selling residential real estate. Malia sees her diverse background as being ideal to serve her clients well as their residential real estate advisor and takes this role very seriously dedicating herself to locating the real estate professional that is the best fit for each particular client.
Malia and her husband have two children, Dylan (14) and Logan Nobrega (9). They have been members of the Cordillera Golf Club since 2006 and are also members of the Vail Gondola Club in Vail Village and is a Future Founders Member of the Vail Valley Foundation. Malia has served or currently serves on various Vail Board of Realtors committees including the Syndication Task Force and Technology Committee.
MY DESIGNATIONS
JD
MY SPECIALTIES
Global Real Estate Advisor Investment Luxury Resort
MY SERVICE AREAS
Avon Beaver Creek Cascade Village Cordillera Divide Cordillera Ranch Cordillera Summit Cordillera Valley Club Eagle-Vail East Vail Edwards Lake Creek Minturn Red Sky Ranch sandstone Singletree The Valley Ridge Vail West Vail Wolcott
Listings you'll love
with the expert advice you deserve
Our clients are awesome
and here is what they are saying
My wife and I have been coming to the Vail Valley for the past 15 years for both winter and summer family vacations. We finally decided it was time to purchase our own home during the summer of 2015 and we were introduced to Malia Nobrega through a mutual friend. Finding the right real estate professional was very important to us and we were looking for someone who had a complete knowledge of the Vail Valley and who would work to find the right home for us not just complete a transaction. Furthermore, as a 2nd home and living in Chicago, the ability to engage in the real estate process was very concerning to us so we were looking for someone we could completely trust. What we found in Malia was so much more than what we expected in a real estate professional. From the very beginning she took the time to get to know us as people which enabled her to know not just our price range or property type but to have complete insight into what we were looking for in a property. So when she saw a property go on market on a Saturday morning and called us immediately in Illinois to say she was certain she found the right property for us we had complete trust she was right. Furthermore, she had already reviewed the property, taken pictures of the property, provided video footage of the property, and had outlined a plan to submit an offer on the property all the while showing genuine excitement about finding a property that fit us perfectly. And because of our trust in her, we were able to quickly react and meet the needs of the seller. By Saturday evening we had a offer out to the sellers built on Malia's professional insight and heroically completed on her drive back and forth to Denver for a Bronco's game. If I was asked to describe Malia in words it would be hard working, thorough, knowledgeable, accessible, personable, caring, trustworthy, but most of all committed to finding the right property for her clients. It also did not end at the contract signing. She was there through the whole process referring me to legal counsel, insurance providers, inspectors, and financing providers. Each proved to be exceptional referrals making the entire process smooth. And when I needed someone to do my final walk through she was willing to do that for me as well as taking the time to measure rooms for furniture. In the world of residential real estate, Malia is a rare professional willing to go the proverbial extra mile to meet the needs of her clients.
I could not believe I stumbled upon a realtor with this combination of connections and expertise.
Malia took on a very complicated real estate transaction and was able to pull off a small miracle!  Some deals require someone that works at a higher dedicated level which Malia provides.  I highly recommend Malia for real estate business requirements. She is intelligent, personable, and has a high level of integrity.