Welcome To
Vail Golf Course
Learn more about Vail Golf Course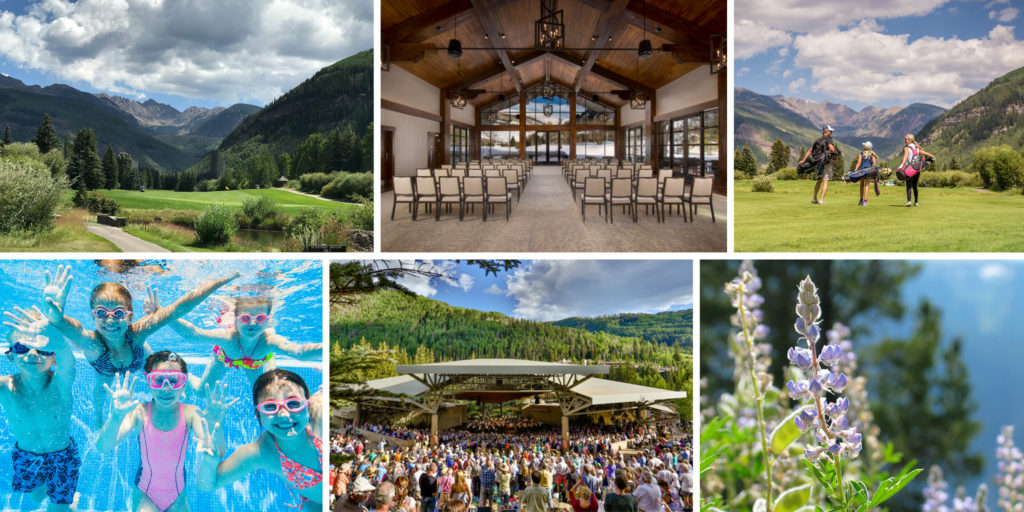 The Vail Golf Course Neighborhood is one of the most unique locations in the Vail Valley and has some of the most majestic views of the Gore Mountain Range. The Vail Golf Course is located immediately adjacent to Vail Village's Golden Peak ski base. This beautiful golf course community is home to some of the Vail Valley's first residents , many of whom formed some of Vail's original businesses. Why would the earliest locals select this area and remain for so many decades? Due to the unique location that includes the only bus route in Vail (other than the in Vail Village route) that drops you right at the ski school and ski slopes in Vail, rather than at the transportation center. In addition, it is the shortest route of all the free Vail shuttle routes making an already convenient ride even more so. In the summer months you can just walk or ride your bike to the Vail Village, or take in a Bravo Vail! or Dance event at the Ford Amphitheater, which is located between Vail Village and the Vail Golf Course and offers many concerts, special events, and performances throughout the year. In addition to Gore Creek running through the area and prominent views of the Gore Range, the Vail Golf Course neighborhood is home to the renowned public Vail Golf Course, which also operates as a cross country ski area in the winter time. The Vail Golf Course Real Estate offers some of the most sought after property locations in the Vail Valley.
Featured Listings in the Vail Golf Course Neighborhood
Properties in Vail Golf Course
View our selection of available properties in the Vail Golf Course area.