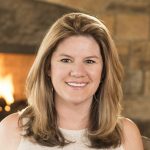 Malia Cox Nobrega
GLOBAL REAL ESTATE ADVISOR & LUXURY REAL ESTATE SPECIALIST
About Malia
A Vail Valley native, Malia brings a uniquely local experience to her clientele. After elementary through high school in the Vail Valley, she headed to the University of Colorado at Boulder and earned a business degree with an emphasis in marketing. She went on to the University of Denver College of Law and graduated at the top of her law school class - 6th out of 254 students. Although she retains her law license in Colorado, Malia shifted from active law practice to real estate when she and her husband took ownership of her family property management company in 2004. Malia and her husband sold the property management company in 2014, which enabled her to focus full-time on a real estate sales career and for her husband to fully commit to general contracting and real estate development.




Malia then took Vail and Beaver Creek luxury real estate by storm, quickly recognized for her passion, intelligence, and candor. Her tech-savvy approach launched her to the top of luxury real estate culminating in her being named the 2015 Outstanding Rookie by "Who's Who in Luxury Real Estate." Eight years later, Malia is the #1 producing real estate agent in the Vail Valley (which includes Vail and Beaver Creek Resort areas), the #10 producing agent in Colorado, the #173 producing agent in the United States, and was honored to be named as a Top 100 Sotheby's International Realty agent worldwide.

Additional accolades include winning the Who's Who In Luxury Real Estate award for achieving the highest sales price for a residence in Edwards, Colorado. She later shattered that record when she closed a 40 million sale, representing both the buyer and the seller in the same area. That transaction was also recorded as the highest transaction for 2022 throughout the Vail Valley. Despite representing some of the most expensive real estate in the country, Malia prides herself in an attitude that the price point doesn't matter. If you are or become a client, you get the royal treatment no matter the price point. Malia notes that her best-referring clients and loudest cheerleaders often come from listings below one million dollars. Those clients, if they haven't worked with Malia before, are always a little nervous that they won't get the attention of her other more expensive listings. They are always extremely impressed with the level and quality of representation she provides in a very hands-on approach and exceeding expectations.




Malia cultivates each listing very strategically by analyzing each property through the buyer's lens as it relates to location, design, quality of construction, and materials and how those translate to value. She leverages the latest advances in marketing and visual media and connects her properties to the right buyers at the right time with the story being told. Malia casts a wide net in her marketing approach, merging a huge digital footprint with targeted print media to maximize exposure to buyers locally throughout Colorado, nationally, and internationally. Malia notes that there is a much larger international presence in the area than statistics show due to entity ownership protecting the privacy and assets of the underlying end user. She not only has great instincts, but she is uniquely capable of analyzing data related to the market and the inventory of properties in the Vail Valley. This helps provide her clients with easy-to-digest information to make intelligent decisions quickly, saving her clients time and money.




Malia works as the exclusive go-to agent for various developers. As one long-time developer put it, "Malia is a total baller and I have never met another agent in my nearly 30 years of development that is anywhere close to as good." Malia is often highly personally involved in developments through collaboration on design, construction, and ultimately the successful sale, to ensure funds expended are directed to their highest and best use as they relate to return on the investment. This skill set lends well to helping all of her other buyers and sellers maximize their outcomes and puts her in a clear role as a connector to the best resources that often would not otherwise be available to her clients. The Vail Valley is a highly competitive environment for the best vendors and contractors in the area, so who you have represents you matters on multiple levels.




*The ranking data is based upon RealTrends The Thousand & RealTrends' America's Best Real Estate Agents 2023. This is the most respected source for such rankings as all data is verified and is a source you can trust to avoid "creative statistics."




Focus Areas: All of Vail (East Vail, West Vail, Sandstone, Vail Golf Course, Vail Village, Lionshead, Cascade Area), all of Edwards (Arrowhead, Lake Creek, Singletree, Homestead, Cordillera Ranch, Cordillera Divide, Timber Springs, Red Canyon Estates, Cordillera Valley Club, Cordillera Summit) all of Avon (Wildridge and Mountain Star, Beaver Creek, Bachelor Gulch, Wolcott).




Referrals:
You can call Malia for help locating a great agent, not only for anywhere in the Vail Valley but anywhere in the world, and she will research and connect you with one or more options.