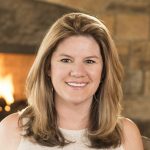 Malia Cox Nobrega
GLOBAL REAL ESTATE ADVISOR & LUXURY REAL ESTATE SPECIALIST
About Malia
Malia took Vail and Beaver Creek luxury real estate by storm in 2014, quickly being recognized for her passion, intelligence, and candor. Her tech savvy approach launched her to the top of luxury real estate culminating in her being named the 2015 Outstanding Rookie by "Who's Who in Luxury Real Estate." Six years later, Malia was the third producing real estate agent in the Vail Valley in 2019 (with approximately 70 million in sales) and continues to elevate, selling nearly $100 million in 2020 and $130 million in 2021. By sales volume, Malia is ranked as the #14 agent in all of Colorado in 2022, which is the #2 individual agent in the Vail Valley (Eagle County), and the #1 Sotheby's International Realty Agent in the Vail Valley. One of her favorite accolades is her award from LuxuryRealEstate.com for achieving the highest sales price of all time for a residence in Edwards, Colorado. Malia is set to shatter her own record with a sale under contract that will greatly surpass the previous high water mark in Edwards. Malia is also a member of the Aspen area MLS and partners with local Aspen agents on high end development projects for the real estate fund that she co-manages.




A Vail Valley native, Malia brings a uniquely local experience to her clientele. After elementary through high school in the Vail Valley, Malia headed to the University of Colorado at Boulder where she earned a business marketing degree. She went on to the University of Denver College of Law and graduated at the top of her law school class - 6th out of 254 students. Although she retains her law license in Colorado, Malia shifted from active law practice to real estate when she and her husband took over her family's property management company in 2004. Malia and her husband sold the property management company in 2014 which enabled her to focus full-time on a real estate sales career and for her husband to fully commit to general contracting and real estate development.




Malia cultivates each of her listings by analyzing each property through the buyer's lens as it relates to location, design, quality of construction and materials, and how those translate to value. She leverages the latest advances in marketing and visual media to tell a story about the experience and lifestyle. Malia casts a wide net in her marketing approach, merging a huge digital footprint with targeted print media to maximize exposure to buyers locally throughout Colorado, nationally, and internationally. Malia notes that there is a much larger international presence in the area than statistics show due to entity ownership protecting the privacy and assets of the underlying end user. Malia connects her properties to the right buyers at the right time with the right story being told.




She not only has great instincts, but she is uniquely capable of analyzing data related to the market which helps provide her clients with easy-to-digest information to make intelligent decisions quickly. Malia asks the right questions to provide clarity, saving her clients time and money.

Malia works with various developers, and they can expect an unusually detailed and interactive approach to the analysis and presentation of data to instill confidence in direction. Malia is often highly personally involved in developments through collaboration on design, construction, and ultimately the successful sale, to ensure funds expended are directed to their highest and best use as they relate to return on the investment. This skill set lends well to helping all buyers and sellers maximize their outcomes.

*Data based upon sales volume, REAL Trends' America's Best Real Estate Agents 2022

Focus Areas: all of Vail (East Vail, West Vail, Sandstone, Vail Golf Course, Vail Village, Lionshead, Cascade Area), all of Edwards (Arrowhead, Lake Creek, Singletree, Homestead, Cordillera Ranch, Cordillera Divide, Timber Springs, Red Canyon Estates, Cordillera Valley Club, Cordillera Summit) all of Avon (Wildridge and Mountain Star, Beaver Creek, Bachelor Gulch, Wolcott).



Client Testimonials
"Malia's professional website and national reputation sold our home. We were most impressed with her
…
proactive approach to marketing and networking. Our out-of-state buyers wrote an offer, sight unseen, based on her excellent website. They were not disappointed when they first saw the property two weeks later. Malia and her team, Alex and Ilse, were tireless in communicating with all parties. Malia knows how to navigate to a successful close."
"This was our first experience selling a property in Vail, Colorado and everyone we had contact with
…
recommended Malia. Her reputation speaks for itself and she is universally known for being highly knowledgeable, scrupulously honest and working very professionally and efficiently with sellers and buyers. Malia and her engaging and helpful team worked alongside the home stagers to present our home very positively beyond our expectations. We were thrilled with the marketing photographs, videography and matterport footage. Her suggestions about establishing a correct asking price, setting up previews, and marketing the property resulted in multiple full price offers in less than 24 hours after listing. Despite being under contract, she and her team continued to show our property and secure a non-contingent backup offer which enabled us to feel secure during the pre-closing phase of our contract. Overall we recommend Malia and her team without reservation for their psychological understanding of buyers and sellers and their encyclopedic knowledge of Vail Valley real estate."
"In purchasing our home in Cordillera, Malia not only functioned as a superb real estate professional
…
but held our hands from start to finish. She listened carefully to our description of what we wanted to purchase and steered us to appropriate properties that met our criteria. From the very beginning, Malia worked tirelessly and made us feel as if her entire focus was on securing us our dream home. When she finally showed us an ideal property, she spent a good deal of time helping us understand the dynamics of a very hot real estate market and how to go about bidding in this climate. Her experience really came to the fore when we found out that multiple potential purchasers were bidding on the same listing. Her expertise enabled us to secure the property and not find ourselves in a bidding war. We are forever grateful to her and her team for helping us secure our wonderful home at the best price. We wholeheartedly recommend Malia to anyone looking for their fantasy residence."
"We discovered Malia on Zillow. She was everything that the other reviewers had promised and more.
…
Malia helped us submit a competitive offer in a very difficult market. Malia's knowledge of the area and the current market conditions were very helpful when negotiating our offer. After closing on the property, she assisted us in completing necessary repairs with her trusted vendors. She and her assistants, Alex and Ilse, followed through on all of their promises. We would not hesitate to recommend Malia to our friends and family for a real estate transaction in the Vail Valley."
"She is great! She has the best disposition and attitude. She knows everything. She really tries to m
…
ake everything easy. She is helpful and effective. I'm really glad we could work with her."
"I am so happy to have sold my home in less than 45 days start to finish! Malia facilitated a prema
…
rket review of the home and made recommendations for staging and listing strategy to maximize outcome and minimize the time on market. Her Assistants, Alex and Ilse, prepared and toured properties with me to better understand the current market, and what the competing properties had to offer at different price points. Malia helped me with both the HOA and the Property Manager to ensure a smooth closing. Her team created great digital content (photography, videography and matterport) that I think helped sell the house fast! Malia or her assistants, Alex or Ilse, personally attended all showings to buyers, previews and vendors. She wisely, made sure to continue to show the property, even though under contract, in order to make sure to have backup buyers in the event they were necessary. She is a consummate professional and I was so happy with the outcome."
"Malia was nothing less than a Godsend at a time I really needed her. I had to sell my property for
…
reasons I don't want to get into. Long story short, I left Colorado before the house was properly prepared to go to market. When I met with Malia, she came in and gave me candid advice which was a bit tough to hear because I didn't have the time or money to do what she was recommending. She was persistent yet polite in her efforts to convince me that the preparation would be an enormous benefit to me. As I listened to her, she actually changed my beliefs as to how to sell a home in this valley. Ultimately, I realized Malia knows the market here and she knows what it takes to get a property sold. While I was reluctant to spend the money that Malia told me to spend to make this transaction happen, the amount I invested was far worth it in the end. I'm forever grateful that she was persistent in her advice. Malia is very authentic and unlike so many realtors I've dealt with in the past, I knew I was actually aligned with someone exceptionally skilled in this field. Malia persuaded me to let her hire a stager and she personally saw this staging process through from start to finish. This was something I'd never done before and it actually made a huge difference! The overall feel of the home was undeniably transformed for the better. After the home was prepared, Malia and her team were marketing mavens, bringing tons of showings. At each one, either Malia or one of her two personal assistants were always present. In one instance, Malia negotiated masterfully with a buyer that initially came in with a true low ball offer. Contrary to my own thought process, Malia was positive about the offer and coaxed me to respond strategically, without getting me discouraged or upset. Yes, she actually changed my thinking as she explained her philosophy. If you're fortunate enough to become her client, please be open minded to Malia's advice as it's only to your benefit! In sum, we eventually got that terrible starting offer to a full price contract with that buyer! And all this came after having a full price offer pending, which didn't materialize. Over the course of the seven months that we worked together, what I found most amazing about Malia is that she always strived to have a backup offer waiting in the wings. Amazing! Malia knew things were challenging for me to handle from afar and so she and her team met tons of vendors and obtained various bids for the inspection process; this included overseeing various repair work deemed needed in order to keep the buyer committed. I am forever grateful that she was here to help me at a very challenging time in my life. I cannot imagine anyone doing more to have sold my home. It's not hard to believe that Malia has sold over 100 million dollars in real estate this year but even being a small fish in her big pond, she was relentless in getting my home (a two million dollar listing) sold! I can't thank you enough Malia, Alex and Ilse! - Steven 2020 sale in Cordillera"
"From our first conversation with Malia we knew that we had found the perfect agent for our search. M
…
alia's extensive knowledge of the area enabled us to look at many great properties in a few days and identify the perfect place for us. She guided us through every step of the process, made great recommendations, stood in for us when we couldn't be there since we are out-of-state and even helped us solve some issues post-closing with the seller. To icing on the cake is that we so enjoyed the time we spent with her searching homes and finalizing the process."
"Malia is amazing! I have bought, developed and sold a ton of real estate in my life and I now use Ma
…
lia exclusively in the Vail Valley. She will give you the focus you deserve and is incredibly dedicated, intelligent, honest and she has great instincts. She will absolutely make the transaction as smooth as it could be. If you are looking to sell a home, she will analyze it and make suggestions on your home to ensure that you get the highest market price. For goodness sake just make sure you listen to her! If you are looking for a home she will spend countless hours finding exactly what you are looking for. She understands the Vail market like no one else. Malia is the only realtor I know that actually grew up in Vail and understands all the crazy nuances of the market such as building codes and what you can and can't do with existing properties. The rules in Vail far exceed any other market and she knows them. Malia has a legal background that she falls back on that ability in her transactions. She knows to document and verify everything and how to be careful with the words used. She is truly a visionary who surrounds herself with extraordinary talent and knows all the players in the Vail real estate industry. She has an engaging personality with an attention to detail and she will work harder than anyone you have ever met. Malia will make you feel like you are her most important client even though she will more than likely have millions of dollars in transactions going at the same time. Thank you Malia for being an exceptional realtor for us!"
"I'm a majority shareholder in a mortgage banking company and have had the opportunity to work with t
…
housands of amazing real estate agents in my lifetime. Malia is one of the best I've had the privilege to work with. She made my wife and I feel like we were buying an 18.5 million dollar property (as we know she just sold one of those recently). We have no doubt that no matter what the price point, we would always get the same treatment from her. As it happens, we stumbled upon Malia because we had interest in one of her new listings. We quickly realized we were in a competitive situation and that the property was going to sell quickly. After speaking with Malia, we gained confidence that she was a very savvy agent and asked if she would represent us on the purchase. She outlined her role as a Seller's Agent and explained that her status would change to a transaction broker if she also worked as our agent. She explained that there are pros and cons for both the Seller and the Buyer to use a transaction broker in these circumstances. She went over it with us and explained that we could choose to work with another broker as a buyers agent. We were concerned about the timing and had faith that she was very honest about how things would work and that we should move forward with her working on both sides (listing agent and our agent). Thank goodness we did as we have no doubt that her instincts and intelligence helped us win out on a listing that was very competitive. She helped us craft the offer to appeal to the seller and we even won out with a much lower offer price than other offers that came in due to the tips she gave us on crafting the remainder of the offer terms as competitively as possible. For example, we ditched the appraisal contingency as Malia noted that the property was going to struggle to appraise and explained why. The other offer had various tough additional provisions and an appraisal so we won out with a much lower purchase price than the other offer. After we were under contract Malia helped us navigate the sales process and provided us with a recommendation for a great home inspector. She also provided us with excellent vendor resources and helped us get bids for things we wanted to accomplish as soon as we closed. Malia seems to know everyone as she has grew up in the Vail Valley. In a resort mountain town it can be very challenging to get good vendors quickly. This is not something we could have accomplished on our own but she has the influence that made it happen. Malia has great instincts and is very intelligent and hard working. She was amazing and we cannot thank her enough for helping make our dream Vail property a reality. We will refer her to anyone and everyone we can over the coming years. Thank you, Malia!!"