770 POTATO PATCH DRIVE #4
Vail, Colorado
Bedrooms 3
Bathrooms 4
Sq Ft 2,428
$1,395,000
SOLD 11/30/2020 FOR $1,375,000
Your perfect mountain retreat in Potato Patch is perched on a hillside in a scenic and exclusive area in Vail located directly across the valley from Vail Mountain and Vail Village. This highly sought after neighborhood is highlighted by year-round sun and spectacular mountain views. The spacious living room entices you to sit fireside while taking in sweeping vistas of slopes framed in the windows. The large and lovely kitchen has a great bar area that opens to the main dining and then flows into the living room, ideal for the gathering of family and friends.
Situated only minutes away from the slopes, this extremely spacious and open flow 3 bedroom end-unit is the perfect home base for your ski getaway. Only 2 minutes from Vail Village, with huge all en-suite bedrooms, a coveted attached 2-car garage, and a large mudroom and storage closet that provides all the space you need for your year-round seasonal gear and equipment.
Wake up with Vail's ski slopes beckoning you from the spacious master bedroom suite that sits privately on its own level. Enjoy coffee or breakfast from your deck with the same epic ski slope views. The private deck is perfect for gathering as it has a separate entrance accessible from the common area hallway. It is also wired and ready to add a hot tub to soak your muscles while overlooking Vail Mountain.
This is one of the closest residences near the entrance to Piney Ranch Road and National Forest (3/10's of a mile) and is ideal for accessing snowmobiling, cross country skiing, and snowshoeing in the winter to expand your winter activities beyond Vail Mountain. For summertime excursions, it is only 11 miles to Piney River Ranch for the best of camping, hiking, paddle boarding, fishing, canoeing, and horseback riding. This is what a Colorado mountain retreat is all about! The best of all worlds, ideal access to the amenities of Vail Village combined with the perfect access to one of the best locations that allows a wide variety of activities in the White River National Forest.
Unit #4 is also a dog lover's dream as it is a great location within the complex to conveniently let the dog out from the lower patio with a swing door in the railing that gives easy access to a spacious grassy area. It is also one of the closest locations to the large community grass open space that has a great hang out area with seating. When you want to really make your pet happy, you are 3/10's of a mile from the road to Piney and National Forest for miles of dog walking space.
Sunny North side of Vail
2 minutes to Vail Village
Epic views of Vail Mountain ski slopes
Private 2-Car Garage
Wood burning fireplace

Private floor master bedroom suite with walk-in closet

Multiple Decks
Deck is wired and ready for hot tub
Vaulted ceilings
Large mudroom and closet to store gear and equipment
Only 3/10's of a mile to the entrance to Piney River Road and White River National Forest ideal for accessing snowmobiling, cross country skiing, and snowshoeing in the winter
Only 11 miles to Piney River Ranch for camping, hiking, paddle boarding, fishing, canoeing, and horseback riding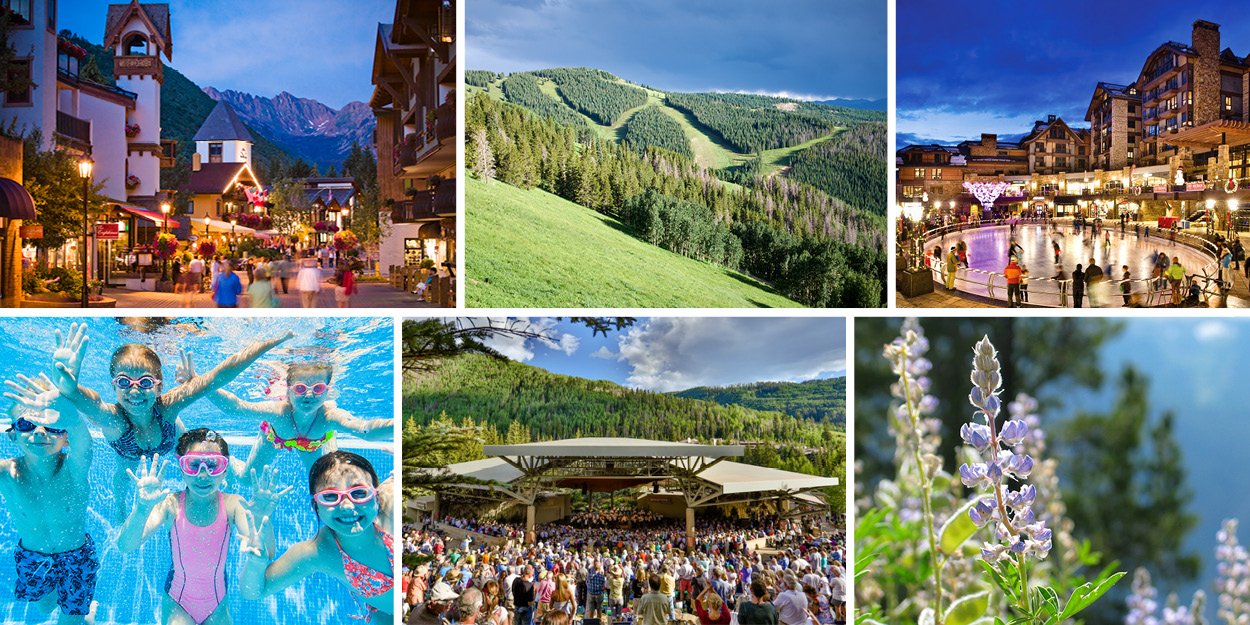 The Town of Vail is surrounded by the White River National Forest and Vail Ski Resort: home to world class skiing, biking, hiking, fishing, golfing, shopping, and dining. The town of Vail has a total area of 4.5 square miles with the Gore Creek flowing through the center of town. Elevation average is around 8,150 feet above sea level and visible from the top of Vail Mountain is the world famous "Mount of the Holy Cross". Nestled among the stunning mountains, meandering rivers and streams, lush forests, and aspen fields, Vail always feels intimate with splendid alpine villages and friendly people. Modeled on European ski towns, many of which are car-free, the town is partially pedestrianized. The Town of Vail operates the largest free shuttle bus system in the United States and has one hybrid-electric bus. With an incredibly well developed culinary center and a variety of restaurants, Vail is also developing a cultural center, with various art and music venues active throughout the summer. Ford Amphitheater hosts several key events throughout the summer.
Piney River Ranch is 11 miles off Potato Patch Drive in the Potato Patch area in Vail. "Piney" as people often refer to it, is set on the edge of Piney Lake, and nestled at the foot of the majestic Gore Range, Piney River Ranch is a private, forty-acre Rocky Mountain retreat, long known as a favorite wedding and day-trip destination. Piney is surrounded by thousands of acres of backcountry within the White River National Forest. Piney offers a variety of activities from fly-fishing, hiking, canoeing, stand-up paddle boarding, waterfalls or simply relaxing in the gorgeous natural environment.
Hot Summer Night Free Concert Series
Vail golf course presents golfers with a unique 18-hole, par 71 experience that is open to the public. When snow blankets the Vail Golf Club, it becomes the full-service Vail Nordic Center. Glide along 17 kilometers of daily-groomed skate and classic track, or snowshoe on 10 kilometers of scenic trails. For a new experience, check out our 13K of fat bike trails and fat bike rentals!
The close proximity to I-70 makes it an easy jaunt to Denver International Airport and the Greater Denver area to take in shopping, professional sporting events and other cultural events offered by the Front Range area. And the Vail Jet Center is just 31 miles west and offers flights to and from many cities making Vail one of the most accessible mountain getaways with high level cultural events throughout the year.