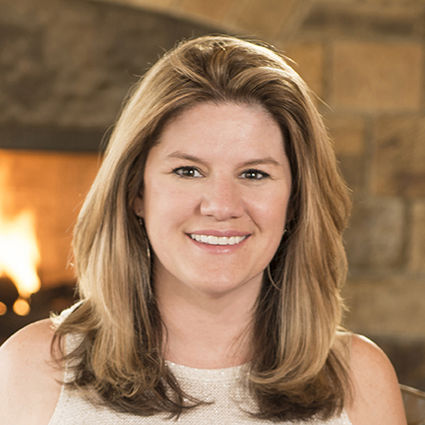 Malia Cox Nobrega
GLOBAL REAL ESTATE ADVISOR & LUXURY REAL ESTATE SPECIALIST
A "little" about me
Malia took Vail and Beaver Creek luxury real estate by storm, quickly gaining recognition for her infectious passion, intelligence, and candor. Her tech savvy approach launched her to the top of luxury real estate, culminating in her being named Who's Who in Luxury Real Estate Outstanding Rookie in 2015. Now, five years later, Malia is the 3rd top producing real estate agent out of nearly 700 realtors in the Vail Valley. Acknowledged as one of the top 0.1% of all Colorado real estate agents (based upon sales volume for REAL Trends' America's Best Real Estate Agents, 2019), Malia recently received an award from LuxuryRealEstate.com for her significant sale, achieving the highest sales price of all time for a single-family residence in Edwards, Colorado (2019).
Having grown up in the Vail Valley, at a time when that was rare, Malia brings a uniquely local experience to her clientele. Every new homeowner deserves a local connection that gives them a window into the most trusted local vendors and the area's hidden treasures. For her higher education, Malia stayed within Colorado, earning her business marketing degree from the University of Colorado in Boulder in 1995. She went on to attend the University of Denver College of Law, where she finished at the top of her law school class. While she has retained her license to practice law in Colorado, Malia shifted from litigation to real estate when she and her husband took over her family property management company in 2004 and started their family. After 10 years, Malia and her husband Jay sold the company (one of the largest property management companies in the area) so that she could pursue her chosen career in luxury real estate and her husband could fully focus on his construction/general contracting business.
Malia is driven by her passion to orchestrate an ideal set of circumstances for every client she represents. For each new listing, she first conveys what needs to be accomplished in order to maximize the financial outcome. Malia analyzes property through the buyer's lens as it relates to location, design, quality of construction, and materials. She then translates and clearly communicates this value, appealing to the widest audience of buyers. Although it may take her a tremendous amount of time to help prepare a residence for sale that may only result in a nominal increase in her commission dollars, she recognizes that even though it may only be a small increase for her, it could be a substantial amount of money for her client. Thus, she always seeks to achieve the highest and best outcome for her clients.
Known for her cutting-edge approach, Malia leverages the latest technology to market the story behind each listing to a vast targeted audience spanning both locally and internationally. She connects her properties with the right buyers at the right time while telling the right story. Malia is also uniquely suited to analyze data related to the market. This provides her clients with easy-to-digest information, enabling them to make intelligent decisions quickly. She enjoys the diversity of working with individual buyers or sellers as well as repeat investors. Any person who becomes her client gets her full attention no matter the price point. Some of her best referrals have come from clients who originally thought their homes were priced well beneath her sweet spot however, were surprised by her meticulous approach and the exceptional representation they received.
Speculation investors can expect an unusually detailed and interactive approach to the analysis and presentation of data, instilling confidence to proceed in the best direction forward. Malia remains very personally involved in these developments through collaboration on design, construction, and, ultimately, the successful sale, helping ensure funds are directed to their highest and best use as it relates to the return on investment.
Leveraging the ultimate brand in luxury real estate, Sotheby's International Realty, and the best luxury brokerage in the State of Colorado, LIV Sotheby's International Realty, Malia is driven by the desire to negotiate and ensure each transaction results in a smooth close. She lives by the motto that there is always more to learn, one should never be complacent, and there is always a next level. She is driven by her passion for delivering exceptional results to her clients.
Malia focuses on the following areas: all of Vail (East Vail, West Vail, Sandstone, Vail Golf Course, Vail Village, Lionshead, Cascade Area), all of Edwards (Arrowhead, Lake Creek, Singletree, Homestead, Cordillera Ranch, Cordillera Divide, Timber Springs, Red Canyon Estates, Cordillera Valley Club, Cordillera Summit), and all of Avon (including Wildridge and Mountain Star, Beaver Creek, Bachelor Gulch, and Wolcott).
My clients are awesome
and here is what they are saying
Eric Lovins
"I'm a majority shareholder in a mortgage banking company and have had the opportunity to work with thousands of amazing real estate agents in my lifetime. Malia is one of the best I've had the privilege to work with. She made my wife and I feel like we were buying an 18.5 million dollar property (as we know she just sold one of those recently). We have no doubt that no matter what the price point, we would always get the same treatment from her.

As it happens, we stumbled upon Malia because we had interest in one of her new listings. We quickly realized we were in a competitive situation and that the property was going to sell quickly. After speaking with Malia, we gained confidence that she was a very savvy agent and asked if she would represent us on the purchase. She outlined her role as a Seller's Agent and explained that her status would change to a transaction broker if she also worked as our agent. She explained that there are pros and cons for both the Seller and the Buyer to use a transaction broker in these circumstances. She went over it with us and explained that we could choose to work with another broker as a buyers agent.

We were concerned about the timing and had faith that she was very honest about how things would work and that we should move forward with her working on both sides (listing agent and our agent). Thank goodness we did as we have no doubt that her instincts and intelligence helped us win out on a listing that was very competitive. She helped us craft the offer to appeal to the seller and we even won out with a much lower offer price than other offers that came in due to the tips she gave us on crafting the remainder of the offer terms as competitively as possible. For example, we ditched the appraisal contingency as Malia noted that the property was going to struggle to appraise and explained why. The other offer had various tough additional provisions and an appraisal so we won out with a much lower purchase price than the other offer.

After we were under contract Malia helped us navigate the sales process and provided us with a recommendation for a great home inspector. She also provided us with excellent vendor resources and helped us get bids for things we wanted to accomplish as soon as we closed. Malia seems to know everyone as she has grew up in the Vail Valley. In a resort mountain town it can be very challenging to get good vendors quickly. This is not something we could have accomplished on our own but she has the influence that made it happen. Malia has great instincts and is very intelligent and hard working. She was amazing and we cannot thank her enough for helping make our dream Vail property a reality. We will refer her to anyone and everyone we can over the coming years.

Thank you, Malia!!"
Eric Lovins, Vail, Colorado
I'm a majority shareholder in a mortgage banking company and have had the opportunity to work with thousands of amazing real estate agents in my lifetime. Malia is one of the best I've had the privilege to work with.
A TRUE EXPERT
"I could not believe I stumbled upon a Realtor with this combination of connections and expertise."
Jayme T. Fernandez, Vail Valley, Colorado
I HIGHLY RECOMMEND MALIA
"We are currently working with Malia Nobrega to buy our next home. Malia had come highly recommended to us by a friend who had worked with her in the past. Malia has an extensive and intimate knowledge of the HOAs in the Vail Valley because she has her own property management company. This was particularly helpful because as we reviewed each potential home, Malia already knew how we could potentially change the exterior of the home to better suit our needs. For example; adding fences and tree removal at one home we liked and leveling out a slight slope to create better play space at another. She also has a legal background which was really helpful as she was able to help us put together an offer (on a home we liked) within the unique buying/selling contingencies we are currently facing. We didn't know if Malia would even work with us as potential clients as she typically works with clients buying and selling higher end/luxury homes. We need not have worried; Malia was as responsive to us as any of her other clients buying and selling bigger and more expensive homes. On several occasions we called her after driving by potential homes and liking their curb appeal she was quick to offer us tours of them…. right then and there. "I'll meet you there in 15 minutes" was always her response. We also found that Malia really listened to what it was we were looking for and was quick to find us a number of potential homes that we could really envisage living in for the next 30 years. She has an excellent creative eye and always had excellent suggestions as to how to enhance certain features within homes to 1. better suit our needs and 2. easily add value to the home. We have put our search for a new home on hold for the winter and will revisit this in the spring and will continue to work with Malia at that time. Even after we had told her we had decided to put our search on hold until the spring Malia was happy to show us further homes we liked the look of to help us explore/research/better understand the market. We never felt like we were wasting Malia's time. She definitely encouraged us to 'get a feel for what is out there."
Rachael Stroker, Edwards, Colorado
MALIA IS VERY PROFESSIONAL AND KNOWLEDGEABLE
"Malia is very professional, she is knowledgeable in every aspect of the sale. No details were overlooked thru the entire process. She made many honest recommendations throughout the sales process to keep us informed on market value. The most important detail is she worked for us thru every step of the process thru closing no rocks un-turned."
Marcy Perry, Mountain Star
MALIA WAS FANTASTIC!
"Malia was fantastic throughout the process. As a native of the area she was extremely helpful in all aspects from our first phone call to closing. She took the time to understand my needs and help me focus on the right properties and maximize my visits to the area. She played my interests to ultimately help me find a great home in Vail, but also aid in all the issues that come with any process doing anything needed locally as I was remote. I highly recommend Malia without hesitation. You would be in great hands. End testimonial regarding Malia Cox Nobrega, luxury real estate broker in the Vail Valley, Colorado."
Joe Mrak, CEO of FolioDynamix
MALIA PULLED OFF A SMALL MIRACLE!
"Malia took on a very complicated real estate transaction and was able to pull off a small miracle! Some deals require someone that works at a higher dedicated level which Malia provides. I highly recommend Malia for real estate business requirements. She is intelligent, personable, and has a high level of integrity."
Mitchell Karlin, Vail, Colorado
CONNECTIONS AND EXPERTISE
"I could not believe I stumbled upon a realtor with this combination of connections and expertise."
Jayme Fernandez, Brazilian client who purchased a luxury residence in April of 2014
MALIA IS A RARE PROFESSIONAL WILLING TO GO THE PROVERBIAL EXTRA MILE TO MEET THE NEEDS OF HER CLIENTS.
"My wife and I have been coming to the Vail Valley for the past 15 years for both winter and summer family vacations. We finally decided it was time to purchase our own home during the summer of 2015 and we were introduced to Malia Nobrega through a mutual friend. Finding the right real estate professional was very important to us and we were looking for someone who had a complete knowledge of the Vail Valley and who would work to find the right home for us not just complete a transaction. Furthermore, as a 2nd home and living in Chicago, the ability to engage in the real estate process was very concerning to us so we were looking for someone we could completely trust. What we found in Malia was so much more than what we expected in a real estate professional. From the very beginning she took the time to get to know us as people which enabled her to know not just our price range or property type but to have complete insight into what we were looking for in a property. So when she saw a property go on market on a Saturday morning and called us immediately in Illinois to say she was certain she found the right property for us we had complete trust she was right. Furthermore, she had already reviewed the property, taken pictures of the property, provided video footage of the property, and had outlined a plan to submit an offer on the property all the while showing genuine excitement about finding a property that fit us perfectly. And because of our trust in her, we were able to quickly react and meet the needs of the seller. By Saturday evening we had a offer out to the sellers built on Malia's professional insight and heroically completed on her drive back and forth to Denver for a Bronco's game. If I was asked to describe Malia in words it would be hard working, thorough, knowledgeable, accessible, personable, caring, trustworthy, but most of all committed to finding the right property for her clients. It also did not end at the contract signing. She was there through the whole process referring me to legal counsel, insurance providers, inspectors, and financing providers. Each proved to be exceptional referrals making the entire process smooth. And when I needed someone to do my final walk through she was willing to do that for me as well as taking the time to measure rooms for furniture. In the world of residential real estate, Malia is a rare professional willing to go the proverbial extra mile to meet the needs of her clients."
Brian Greenblatt, President, Middle Market Commercial Banking -Chicago