OUR ADVANTAGE
Malia and Barbara are best known for their market knowledge, superior service and for leveraging cutting edge technology to represent the highest quality of homes throughout the Vail Valley. Their team creatively markets the lifestyle and unique story of each property.
Connector.

Cordillera Residents & Club Members

As personal residents & club members of Cordillera, we are passionate about the neighborhood we call home.

Connector.

Top 2% Producers

As top 2% producers throughout the Vail Valley, we educate & bring buyers looking throughout the resort areas to Cordillera.

Connector.

DIGITAL & PRINT PRESENCE

We leverage high-profile, global media partners that offer targeted reach and worldwide viewership. The strong presence we maintain in print publications like The New York Times, Mansion Global, and The Wall Street Journal fosters important brand recognition and drives buyer inquiries on our properties, while our digital advertising program delivers significant impressions with renowned online publications including Trulia and Zillow.
Meet Your Community Experts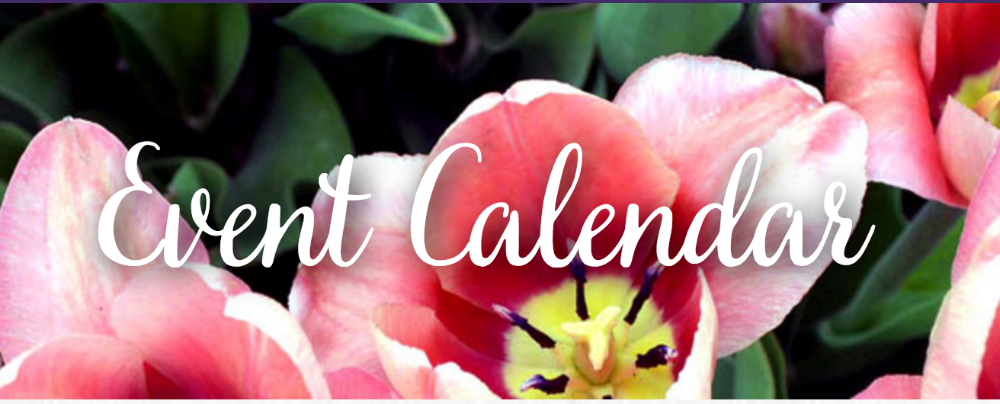 Cordillera Market Report
Sent by mail to 700+ Cordillera Property Owners 8 x each year & Distributed in Various Cordillera Club locations. Click Below to See the Online Version
Cordillera Active Listings Updated on June 18, 2020
---
Click on the Column Headings Below To Sort
| Area | Subdivision | Address | Bedrooms | Total Baths | Square Footage | Listing Price |
| --- | --- | --- | --- | --- | --- | --- |
| CordilleraTheRanch | Cordillera F8 - Ridge Timbers Fairways | 675 Saddle Ridge Road | 5 | 7 | 8,106 | $4,895,000 |
| CordilleraTheSummit | Cordillera Sub Fil 36 | 133 Sage Grouse | 6 | 9 | 9,236 | $3,995,000 |
| CordilleraTheSummit | Cordillera F27 - Settlers Wood | 54 Penny Lane | 5 | 7 | 7,626 | $3,499,990 |
| Cordillera Valley Cl | Cordillera Valley Club F1 | 119 Juniper Ridge Road | 5 | 6 | 5,465 | $3,450,000 |
| Cordillera Valley Cl | Cordillera Valley Club F9 - Legacy Tr | 84 Legacy | 5 | 6 | 6,143 | $3,265,000 |
| CordilleraTheSummit | Cordillera F26 - Settlers Park | 79 Hawley Court | 5 | 7 | 7,139 | $3,200,000 |
| Cordillera Valley Cl | Cordillera Valley Club F9 - Legacy Tr | 269 Legacy Trail | 4 | 5 | 4,279 | $3,100,000 |
| CordilleraTheSummit | Cordillera F35 - Webb Peak | 174 Webb Peak | 5 | 7 | 7,919 | $2,999,000 |
| Cordillera Valley Cl | Cordillera Valley Club F9 - Legacy Tr | 291 Legacy Trail | 4 | 6 | 4,764 | $2,999,000 |
| CordilleraTheDivide | Cordillera F1 & 2 - Divide Lodge | 630 Cordillera Way | 5 | 8 | 7,373 | $2,899,000 |
| Cordillera Valley Cl | Cordillera Valley Club F9 - Legacy Tr | 372 Legacy Trail | 5 | 6 | 4,922 | $2,850,000 |
| CordilleraTheRanch | Cordillera F17 - Red Draw 2 Hld Aspens | 52 Peregrine Drive | 4 | 5 | 6,120 | $2,800,000 |
| CordilleraTheRanch | Cordillera F6 - Founders Preserve | 2 Stag Gulch Court | 5 | 8 | 6,997 | $2,675,000 |
| Cordillera Valley Cl | Cordillera Valley Club F2 | 1310 Beard Creek | 5 | 5 | 5,520 | $2,645,000 |
| CordilleraTheDivide | Cordillera F1 & 2 - Divide Lodge | 160 Casteel Ridge | 6 | 8 | 6,264 | $2,625,000 |
| CordilleraTheDivide | Cordillera F29 - Perouges | 78 Rue Du Prince | 3 | 4 | 4,376 | $2,500,000 |
| CordilleraTheSummit | Cordillera F37-summit Greens/Woods | 133 Kimberwick | 5 | 7 | 6,094 | $2,499,000 |
| CordilleraTheSummit | Cordillera Sub Fil 36 | 1232 The Summit Trail | 5 | 7 | 6,121 | $2,495,000 |
| CordilleraTheRanch | Cordillera F24 - Elk Rdg-bearden Mdws | 105 Bear Cat Point | 6 | 8 | 7,130 | $2,395,000 |
| CordilleraTheRanch | Cordillera F18 - Aspens | 393 Forest Trail | 5 | 7 | 6,603 | $2,395,000 |
| CordilleraTheSummit | Cordillera Sub Fil 34 | 342 Gore Trail | 4 | 6 | 6,102 | $2,395,000 |
| CordilleraTheDivide | Cordillera F1 & 2 - Divide Lodge | 100 Casteel Ridge | 5 | 5 | 5,245 | $2,350,000 |
| CordilleraTheRanch | Cordillera F8 - Ridge Timbers Fairways | 2404 Fenno Drive | 5 | 6 | 6,480 | $2,250,000 |
| CordilleraTheRanch | Cordillera F7 - Elk Spring | 45 Elk Spring Court | 5 | 5 | 5,614 | $2,145,000 |
| CordilleraTheSummit | Cordillera Sub Fil 37 | 114 Martingale Lane | 5 | 7 | 5,547 | $2,095,000 |
| CordilleraTheSummit | Cordillera F27 - Settlers Wood | 181 Summit Trail | 5 | 6 | 6,261 | $2,095,000 |
| CordilleraTheRanch | Cordillera F10 - Red Draw 1 Red Tail Rid | 295 Redtail Ridge | 5 | 7 | 6,251 | $2,050,000 |
| CordilleraTheRanch | Cordillera F28 - Cimarron | 67 Cimarron Trail | 5 | 5 | 4,695 | $1,995,000 |
| CordilleraTheRanch | Bentgrass At Cordillera | 56 Fairway Lane | 5 | 6 | 3,928 | $1,970,000 |
| CordilleraTheRanch | Cordillera F28 - Cimarron | 158 Cimarron | 4 | 5 | 4,745 | $1,890,000 |
| CordilleraTheRanch | Cordillera F6 - Founders Preserve | 42 Stag Gulch Court | 4 | 6 | 5,180 | $1,889,000 |
| CordilleraTheRanch | Bentgrass At Cordillera | 169 Bermuda Drive | 4 | 5 | 5,621 | $1,825,000 |
| CordilleraTheRanch | Cordillera F24 - Elk Rdg-bearden Mdws | 297 Aspen Meadows Road | 5 | 6 | 5,457 | $1,795,000 |
| CordilleraTheRanch | Cordillera F18 - Aspens | 732 Forest Trail | 5 | 6 | 6,546 | $1,750,000 |
| CordilleraTheDivide | Cordillera F3 - Alcazar | 210 Alcazar Drive | 5 | 8 | 5,435 | $1,699,000 |
| CordilleraTheDivide | Cordillera F1 & 2 - Divide Lodge | 1555 Cordillera Way | 5 | 6 | 4,491 | $1,690,000 |
| CordilleraTheSummit | Cordillera Sub Fil 37 | 133 Martingale Lane | 4 | 6 | 4,879 | $1,650,000 |
| CordilleraTheRanch | Cordillera F11 - Red Draw Meadows | 1223 Red Draw | 5 | 6 | 4,521 | $1,650,000 |
| CordilleraTheSummit | Cordillera F27 - Settlers Wood | 758 Graham Road | 4 | 5 | 5,493 | $1,649,000 |
| CordilleraTheSummit | Cordillera F37-summit Greens/Woods | 29 Martingale Lane | 5 | 6 | 4,899 | $1,595,000 |
| CordilleraTheDivide | Cordillera F1 & 2 - Divide Lodge | 910 Cordillera Way | 4 | 4 | 4,811 | $1,495,000 |
| CordilleraTheRanch | Bentgrass At Cordillera | 17 Bluegrass Court | 4 | 5 | 4,048 | $1,495,000 |
| CordilleraTheRanch | Cordillera F10 - Red Draw 1 Red Tail Rid | 292 Red Draw | 4 | 5 | 4,388 | $1,395,000 |
| CordilleraTheDivide | Cordillera - Les Pyrenees Th | 2035 Cordillera Way | 3 | 4 | 3,232 | $985,000 |
Cordillera Year-To-Date Sold Listings (Last Updated on June 18, 2020)
Click on the Column Headings Below To Sort
---
| Area | Subdivision | Address | Bedrooms | Total Baths | Square Footage | Sold Price | Sold Date |
| --- | --- | --- | --- | --- | --- | --- | --- |
| CordilleraTheRanch | Cordillera F8 - Ridge Timbers Fairways | 122 Timber Draw | 5 | 6 | 6,738 | $2,100,000 | 4/1/2020 |
| CordilleraTheRanch | Cordillera F24 - Elk Rdg-bearden Mdws | 78 Aspen Meadows Road | 5 | 9 | 9,307 | $2,600,000 | 5/26/2020 |
| CordilleraTheRanch | Cordillera F30 - Grey Hawk | 79 Grey Hawk Lane | 5 | 6 | 5,121 | $1,725,000 | 1/10/2020 |
| CordilleraTheRanch | Cordillera F15 - Club Cottages | 178 Club Cottage Drive | 5 | 6 | 3,146 | $1,100,000 | 2/6/2020 |
| Cordillera Valley Cl | Cordillera Valley Club F4 | 1800 Beard Creek | 6 | 8 | 7,452 | $3,475,000 | 1/8/2020 |
| CordilleraTheDivide | Cordillera F32 - El Mirador | 336 El Mirador | 6 | 10 | 8,038 | $2,965,000 | 3/17/2020 |
| CordilleraTheDivide | Cordillera F3 - Divide Glen | 298 Granada Hill | 4 | 7 | 5,046 | $1,560,000 | 3/12/2020 |
| Cordillera Valley Cl | Cordillera Valley Club F2 | 1519 Beard Creek Trail | 4 | 6 | 5,263 | $3,475,000 | 6/16/2020 |
| CordilleraTheRanch | Cordillera F8 - Ridge Timbers Fairways | 82 Timber Draw | 4 | 6 | 5,682 | $1,900,000 | 1/15/2020 |
| Cordillera Valley Cl | Cordillera Valley Club F9 - Legacy Tr | 306 Legacy Trail | 6 | 7 | 6,223 | $3,300,000 | 2/5/2020 |
| CordilleraTheRanch | Cordillera F8 - Ridge Timbers Fairways | 541 Saddle Ridge Road | 5 | 6 | 6,520 | $3,800,000 | 1/13/2020 |
| CordilleraTheRanch | Bentgrass At Cordillera | 29 Penncross Lane | 3 | 5 | 3,768 | $1,150,000 | 3/20/2020 |
| CordilleraTheSummit | Cordillera F37-summit Greens/Woods | 69 Martingale Lane | 6 | 8 | 5,506 | $1,856,000 | 2/4/2020 |
| CordilleraTheRanch | Cordillera - Bearcat | 277 Saddle Ridge Loop | 4 | 4 | 4,368 | $1,435,000 | 1/30/2020 |
| CordilleraTheDivide | Cordillera F16 - Kensington Green | 497 Kensington Drive | 4 | 6 | 4,286 | $1,190,000 | 4/17/2020 |
| CordilleraTheDivide | Cordillera F16 - Kensington Green | 617 Kensington Drive | 4 | 5 | 2,746 | $1,220,000 | 2/18/2020 |