950 RED SANDSTONE RD #36
POTATO PATCH CLUB CONDOS, VAIL, COLORADO
Bedrooms 4
Bathrooms 3
Sq Ft 2,501
$1,925,000
SOLD 10/29/2019 FOR $1,850,000
Epic sweeping views of Vail and Beaver Creek Resort abound from this fully furnished, mountain contemporary residence. Offered turn-key, move-in ready and located only one mile from Vail's ski lifts on the free Town of Vail shuttle. This fabulous four bedroom retreat is perfect for year-round family fun and entertainment. Facing south with direct views of the Vail ski slopes and western exposure towards the Beaver Creek slopes make for magnificent sunsets while enjoying an indulging dinner and drinks on the deck. Branch out easily with multi-level living and come together in the spacious vaulted living room for dining and games overlooking the slopes. The residence's smarthome technology allows for one to change the heating, lighting and door code settings from your smart phone. Enjoy the private amenities of Potato Patch Club including tennis courts, saltwater pool, fitness facility, and clubhouse. Nearby are several hiking trails for more outdoor adventure as well as the entrance to Piney River Ranch for paddle boarding, camping and horseback riding just a short distance from the entrance.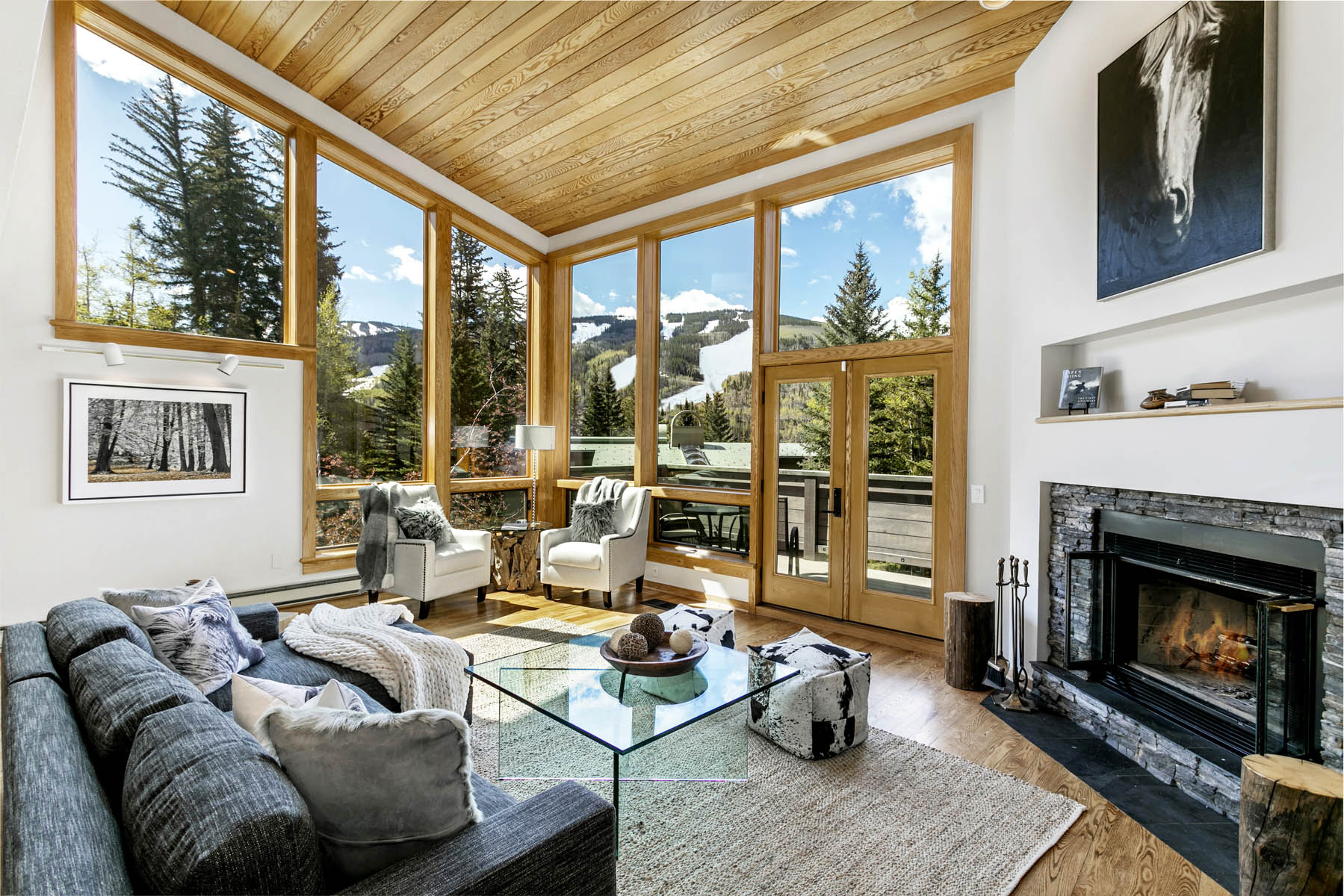 From this location at the entrance to the prestigious Potato Patch neighborhood, you'll have quick and easy access to Vail and Beaver Creek Resorts as well as the other great surrounding areas in Avon and Edwards. There is too much to do and too little time in this beautiful area.
Contact Malia (970) 977-1041 to learn all the details including rental projections, expenses, proforma, homeowners association details and more!
Great neighborhood amenities including: tennis courts | saltwater pool | fitness facility | clubhouse
Offered turn-key with designer furnishings
Updated kitchen appliances
Deck - perfect for grilling & entertaining
Amazing views of the ski slopes at both Vail & Beaver Creek Resorts
Vaulted ceilings
Formal & informal dining areas
1-car garage
Located on the free Town of Vail shuttle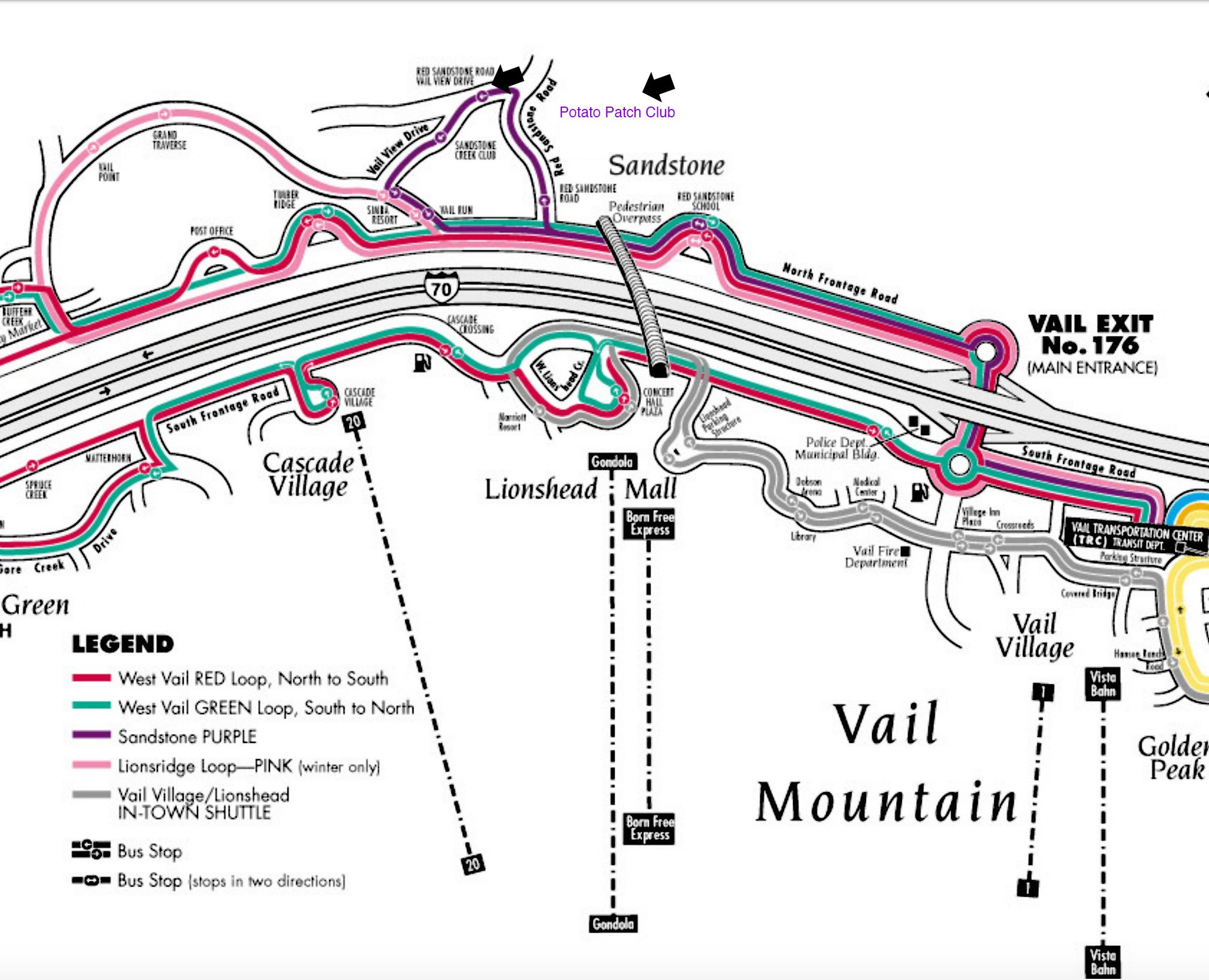 Potato Patch is a private neighborhood located across from Vail Village and Lionshead. Potato Patch Best known for the abundant sunshine, panoramic views of the Ski Slopes of Vail mountain, and proximity to Vail Village and Lionshead. The drive to any of the residences in this neighborhood is a stunning trip filled with views to the ski slopes.
Another draw to the Potato Patch area is being close to national forest, hiking, and mountain bike trails. At the entrance to Potato Patch Drive you there is a great area for parking to enjoy a hike and during the winter people often park in this location and hop on the Sandstone bus to go ski for the day. If you continue up the hill on Potato Patch Drive, you will find yourself at the entrance to Piney River Ranch, Lost Lake and Piney Lake. These hidden gems so close to Vail are filled with hikers, bikers, jeeps, snowmobiles, horseback riders, paddle-boarding, and other motorized vehicle activities. Enjoy all of the beauty of the Rocky Mountains and the variety of wildlife in their natural habitat and away from civilization. It is great for overnight camping, or if you live in Potato Patch, also a wonderful day trip.
Potato Patch is home to many primary and second homeowners as it is an incredible location for living or vacationing in the Vail Valley.