Bedrooms
5
Bathrooms
5
Square Ft.
4690
About this property
This beautiful 5 bedroom residence has been newly renovated in an elegant mountain contemporary style. Located on the X fairway of the Mountain Golf course, this is one of the most private golf course locations on the Mountain Course as it borders Cordillera open space and is also tucked away from the action on the golf course. With expansive westerly views and and an intimate aspen grove setting to the East facing the golf course.
Bedrooms
5
Bathrooms
5
Square Ft.
4690
Garages
3-car
Acres
.80
All walls painted (C2 color: Kronkite)

All trim painted (Benjamin Moore color: Up In Smoke)

All Ceilings painted (Benjamin Moore color: Artic White)

All ceilings lights replaced with LED lights and White Trim Kits

All light switch plates upgraded, white with dimmers

All electrical outlets upgraded and changed to white

All doorstops upgraded to stainless with white heads

All interior door handle hardware upgraded (Schlage Northbrook level - satin nickel)

All exterior door hardward upgraded (Ashley Norton Apollo white bronze)

All exterior door hinges changed to satin nickel

Front door hardware upgraded to Ashley Norton Escutcheon - white bronze

Installed new Aquasana whole house water purification system

Added GE whole house Water Softening System
replaced all carpeting and flooring as described in further detail throughout list.

Upgraded downstairs carpet by and upper area carpet by replacing with Brookhaven carpeting, color: Nighthaven, 1/2" Napa Cushion with Double Moisture Barrier
Upgraded master bedroom carpeting including hallways and closet by replacing with Stanton Edgewater Tides collection, 1/2" Napa Cushion with Double Moisture Barrier

Upgraded other flooring in entry, mudroom, powder room, living room, kitchen to Shaw Florte Premio LVT Sienna waterproof (includes lifetime warranty)
Entry deer chandelier

refurbished with Led Lighting and Metallic silver color



Entry Bench renovated. Color (Up In Smoke), added deer head hooks and Smoke gray chinchilla fur

Mudroom

renovated cubicles with Up In Smoke paint color

Replaced coat rack with distressed wood rack with stainless hooks
Powder Room removations: upgraded by

replaced the sink with Swiss Madison 33" Pedestal Bathroom Sink, u

pgraded faucet with Delta Ara two handle widespread model # 3568LF - chrome, replaced toilet with TOTO Aquia dual flush elongated 2 piece toilet, replaced towel ring with Delta Ara towel ring model # 77546 - chrome, replaced towel bar with Delta Ara Towel Bar - chrome, Replaced tissue holder with Delta Ara Tissue Holder #77550 - chrome
Dining Room,

adding Large Rectangle Hanging Capiz Chandelier white with chrome extension bars



Remodeled the fireplace: Wood burning with gas starter fireplace and replaced with new stone called Smoke Gray Linear Stack Stone and white Precast concrete in a liner contemporary design
Removed dated beams in living room to open up the space and to be more contemporary.
Distressed all beams in shades of gray
Removed all shutters to open up space
Kitchen remodel as further described below.
Remodeled Center Island to: 76"x 55" with Aurea stone 3" mitered edge detail with 3

sided waterfall panels,

added undermount bar/food prep sink- Blanco Silgranit

Precis Medium Bowl Bar/Food Prep - metallic gray,

13.75" x 18" with matching silgranit waste flange,

added Delta Trinsic single handle pull down bar/prep faucet

with 2.0 technology, color: Artic stainless #9959T-DST,

added garbage disposal with stainless steel recessed

control,

added recessed electrical outlet with USB ports power

tower

All new maple smoke cabinetry (Vail Millworks) with chrome bar handles.
Replaced all kitchen counter tops and window edging and counter edging with Aurea stone with a 1" overhang
Upgraded backsplace by replacing with Shaw San Francisco Presido tile
Added under-cabinet LED lighting
Removed cabinets next to sink and added stainless steel open shelving
Upgraded by replacing all appliances with stainless steel Jenn Air with pro handles
Jenn-Air 24" Stainless Steel Beverage Center with

Pro Handle # JUB24FRERS

Added two subzero refrigerator drawers
Jenn Air 30" Combination Microwave/Wall Oven with V2

Vertical Dual-Fan Convection System with wifi and 7" full

color LCD Display # JMW343OD

Jenn Air 42" Built in Side by Side Refrigerator with water

dispenser and obsidian interior with LED lightning and

display

Jenn Air Tri-Fecta Dishwasher with 40 DBA with built in

water softener, multipoint theater lighting, removable 3rd level

rack # JDB9800CWS

Jenn Air Beverage Refrigerator as noted in center island
Blue Star Stainless Steel 48" Gas Range with 6 burners and

griddle, 2 ovens # RNB486GV2

Blue star 6" Stainless Steel Low Profile Background

#BG648BSP

Blue Star 48" Incline Wall Hood with blower #BS-INCL-48-

xx

Upgraded by replaced Kitchen Sink with Blanco Silgranit Super Single Bowl 32" x 19" metallic gray #440149 and matching silgranit waste flange, kitchen sink faucet upgraded with replaced Delta Trinsic Pro touch 2.0 technology single handle pull down spring sprout and magna tite docking, color: Artic stainless #9659T-DST
Added Delta touch 2.0 technology soap dispenser
Added Delta contemporary wall mounted pot filler, color: Artic stainless #1165LF
Master Bedroom: Remodeled fireplace in the Interior black finish

Reclaimed wood with steel trim

Replaced box rock with crystal glass

Master bedroom: removed cabinetry added reading bench nook
Master bathroom: added steam shower unit and replaced Shower head with rain head and bar
Master Bathroom: Replaced Towel racks with Delta Ara 30" Towel Bar in chrome, replaced tissue holder with Delta Ara chrome tissue holder. Replaced towel rings with Delta Ara chrome towel ring, and added Delta Ara Chrome robe hook. Added Rectangle Magnifying Wall Mirror chrome
Upper level Bedroom: Remodeled Fireplace and added reclaimed

wood surround (

black interior finish and replaced pan rock with glass stone)
Upper level bathroom and lower level bathrooms: Replaced all cabinet pulls satin nickel/paint all cabinets smoke gray
All bedrooms: Added contemporary ceiling lights
Dog Watch Invisible Fence Surrounding Entire Property
Garage: Painted All interior Artic White
Exterior front entry doors: Sanded and Stained Espresso Brown, Replaced Entry Door set with Ashley Norton Escutcheon 24" in white bronze
Cordillera
Cordillera | Vail Valley, Colorado
Cordillera Information & Links:
Cordillera Overview Cordillera Community
Cordillera Amenities Cordillera's Great Outdoors
The Vail Gondola Club The Club At Cordillera
Cordillera is an exclusive 7,000-acre gated community located on the hillsides of both the north and south sides of Edwards/Interstate-70. Cordillera is Vail Valley's elite golf community known for its world-class golf courses, tennis, hiking, equestrian center, fishing, bike riding, skiing, fitness facilities, and Cordillera Lodge and Spa. Cordillera has four distinct neighborhoods, The Valley, The Divide, the Ranch and the Summit. The Valley Club is a separate Property Owner's Association and metro district and is the only area located on the north hillside of Edwards and the remaining three are located up Squaw Creek Road on the South side of the Valley in Edwards.
Edwards is conveniently accessible by both Denver & Vail/Eagle airports. Edwards is approximately 100 miles from Denver International Airport and 30 miles from Vail/Eagle Airport this location has access unsurpassed by other Colorado resort areas making it easier for its owners to take advantage of their second home. Although Cordillera has many second homeowners in the area, there are also many full-time local residents, and second homeowners that spend months or seasons at a time in the area. Cordillera offers larger home sites and newer homes and estates than is available in much of the other areas of Vail Valley. The pristine nature of the Cordillera land is accented by picturesque views of valleys and mountain peaks and home to wildlife that herd through the areas.
Cordillera attracts people that wish to take advantage of the summer and early fall just as much as the winter. Many people that originally were looking to buy in Vail or Beaver Creek often are amazed at the level of residence, lifestyle and land they can achieve for the money in Cordillera. The price per square foot is significantly lower than if you were to purchase directly in the villages of Vail or Beaver Creek. This means that for the same cost, when purchasing in Cordillera you are able to get a larger, more private lot with a lot more square footage, all in a setting that is unbelievable. The Cordillera lifestyle offers proximity to the incredible resorts of Vail & Beaver Creek, but also pristine nature, open spaces, larger homes and homesites, world-class amenities from the community and the clubs. While it is most known for its world-class golf courses, Nicklaus, Irwin, Fazio and Pelz combined their renowned design skills to create four challenging and beautiful golf courses that sets the Cordillera Club and community experience apart from any other in Colorado.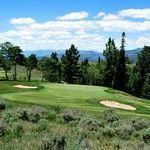 Four World-Class Golf Courses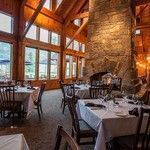 Cordillera is an idyllic location filled with winter indulgences but is also a year-round haven that includes three of the best golf courses in the Vail Valley and one of the best mixes of full-time residents and second homeowners in Colorado. If you are either a golf lover, a mountain lover, or both, this home is a must see for you. Within the Club At Cordillera there are three world-class golf courses designed by Jack Nicklaus, Hale Irwin, & Tom Fazio. There is also the Beautiful David Peltz 10-hole Short Course (as it has only par 3's and is perfect for honing your short game or playing a nice round with the family) and the Short Course is included with the social membership to the Club at Cordillera.
Not only does the entire area of Cordillera enjoy diverse amenities year round, the amenities closest to this home in the Valley Club mean that you don't even need to leave the area to enjoy, golfing, dining, a great workout, or a day at the pool. The Cordillera community has both casual and gourmet restaurants for Cordillera owners and the general public to enjoy.
The Trailhead Clubhouse & Pool Complex is located in the Ranch area in Cordillera. This family-friendly facility includes tremendous amenities such as saltwater pools with supplemental ozone purification (main pool with slide, kids' pool, and spa), playground, locker rooms, showers and more. Lifeguards are on duty during hours of operation. The Trailhead is open late May to mid-September weather depending and is available to Cordillera Club social members that live in the Valley Club.
The Trailhead offers extended pool hours to get the most out of the beautiful Colorado summer days. Cordillera Day Camp, also known as "Cordy Camp", is held at the Trailhead Clubhouse & Pool Complex every summer and is perfect for kids and grandkids. If you are looking for a change of pace to the Valley Club workout center, he Athletic Center at Cordillera provides a wealth of fitness and recreational opportunities as well as incredible views of the Gore Range. In the cardio room, users will find treadmills, elliptical machines, stair machines and stationary bikes all equipped with personal viewing stations. The weight room offers a wide range of strength training equipment. A separate multi-purpose fitness room is the site of many class offerings. Other amenities at ACC include a salt water pool and spa (with supplemental ozone purification), two outdoor tennis courts, two pickleball courts, comfortable locker rooms, showers and steam rooms. The athletic center is open year round to Valley Club homeowners that have a Cordillera Club Social Membership and their families and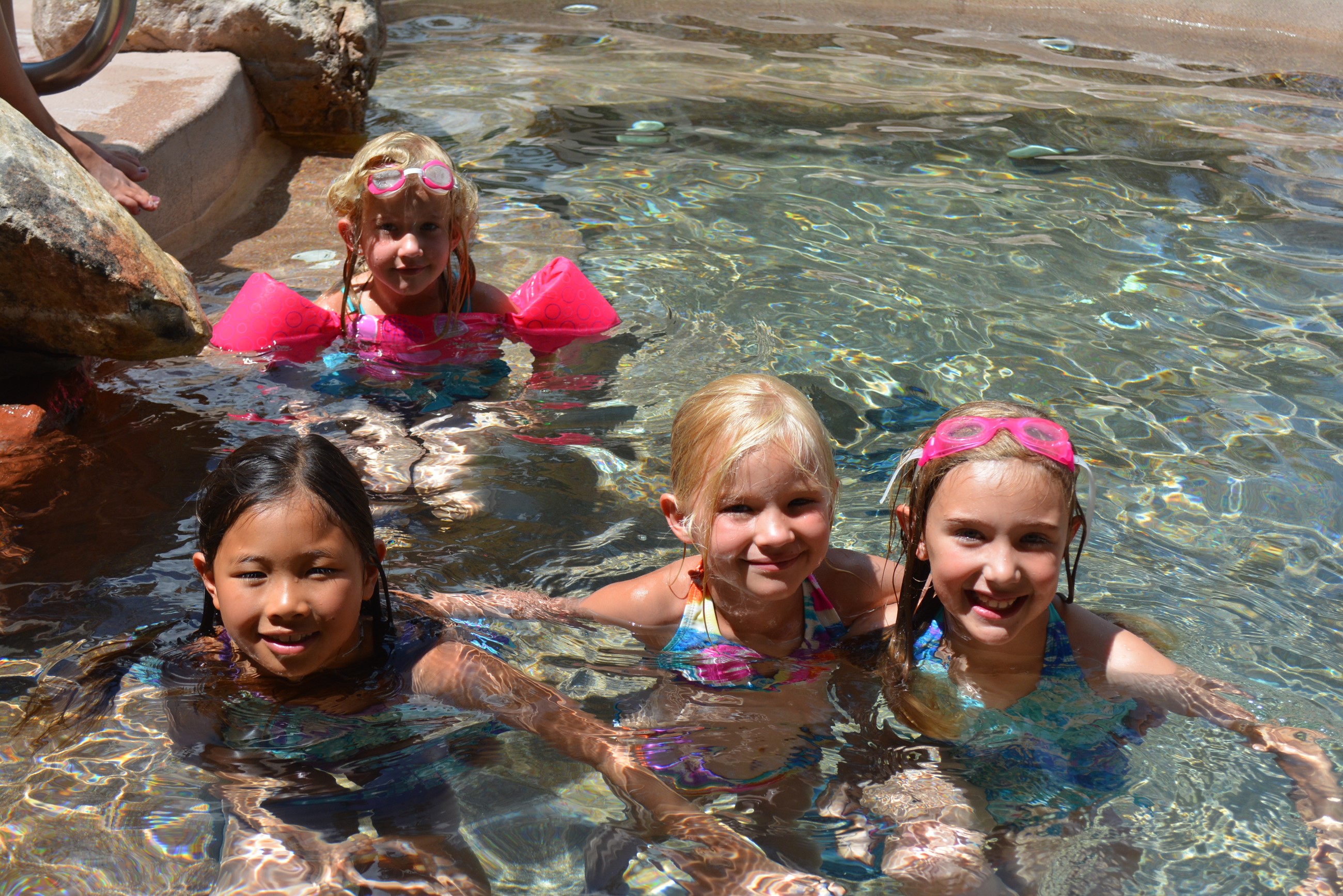 guests.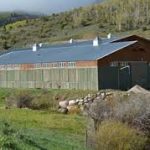 In the heart of Cordillera sits a spectacular equestrian center that includes three indoor/outdoor riding arenas, boarding stalls with daily turn outs as well as outdoor living paddocks and training facilities. Immerse yourself in the great outdoors and explore Cordillera's approximately 7000 acres and miles of private and well-maintained trails for hiking or biking enthusiast and beginners alike. Many trails are adjacent to the National Forest, opening up another million or so acres to explore.
In the winter Cordillera turns from lush green and gorgeous flowers into a white winter wonderland. Members enjoy weekly ski clinics and clubs and Cordillera's Nordic Center offers miles of groomed trails for cross-country skiing and snowshoeing. Various Tennis Courts In Cordillera for Tennis Lover, Cordillera is also a haven for tennis lovers with all-weather or Hard True courts. There is a professional staff to instruct and arrange matches as well as private lessons, clinic, weekly events and kids programs.
Note: a Cordillera Club social membership will provide Valley Club homeowners access to all Cordillera area and club amenities above other than access to the Summit, Mountain and Valley Club golf course (which require a Cordillera Golf membership).
The Tom Fazio-designed Valley Course experiences a longer golf season with warmer temperatures and offers golfers of all ages and skill levels a challenging, yet rewarding layout. With full advantage of its southern exposure, the Valley Course features wide open fairways and large undulation in its fairways and greens. After completing your round, sit back and relax at the Chaparral restaurant located inside the Valley Clubhouse which features expansive and panoramic views of Lake Creek Valley and the Sawatch Mountain Range. If skiing in the morning and playing golf in the afternoon is appealing, The Cordillera Valley Club may be for you. The southern exposure offers outdoor enthusiasts a longer playing season, whether it be at the club's swimming pool, tennis courts or the Tom Fazio- designed golf course. It is just 10-15 minutes from the villages of Vail and Beaver Creek, you are close to skiing and snowboarding. A quick two minute drive and you are shopping, and dining in at Riverwalk in Edwards.


Distance to...
Riverwalk In Edwards: Approximately 10 minutes or 9 miles (the Valley Club is 2 minutes).
Vail Airport and Vail Jet Center: Approximately 30 minutes or 26 miles.
Vail Resort: Approximately 30 minutes or 24 miles (10 - 20 minutes for the Valley Club)
Beaver Creek Resort: Approximately 20 minutes or 14 miles (10 minutes from the Valley Club)
Denver: Approximately 120 miles
Many people have no idea of the vast range of options available to them in terms of seasonal or annual parking, ski lockers and the various club memberships that can make enjoying a home outside the heart of Vail & Beaver Creek a reality. Many are astonished when they find out how much home they would give up by pinnin
g themselves to within the villages of Vail & Beaver Creek Resorts.
For example, consider the 'Cordillera-optional' Vail Gondola Club membership that is currently only a $5,000 initiation fee plus annual dues and provides every amenity you could want to make your ski day in Vail Village ideal. If you combine that with an annual parking space in Solaris or one of the other local parking areas, you can assure the ease of parking no matter what day of the year. The exclusive Vail Gondola Club is a 3,800 square foot facility located in the Vista Bahn Building in Vail Village. This handsome club offers a warm, welcoming retreat with extraordinary service, stunning views and exceptional access to the Vail Village.
Consider it your home away from home in Vail, providing a slopeside retreat complete with ski valet, equipment storage, beverage service and more - just steps away from "One," Vail's new Gondola. With a lavish lounge, luxurious hearth room and two private decks overlooking Vail Village, take pleasure in the relaxation and ambiance of the Vail Gondola Club. In addition to the unparalleled level of service that the offers, the following amenities can also be enjoyed.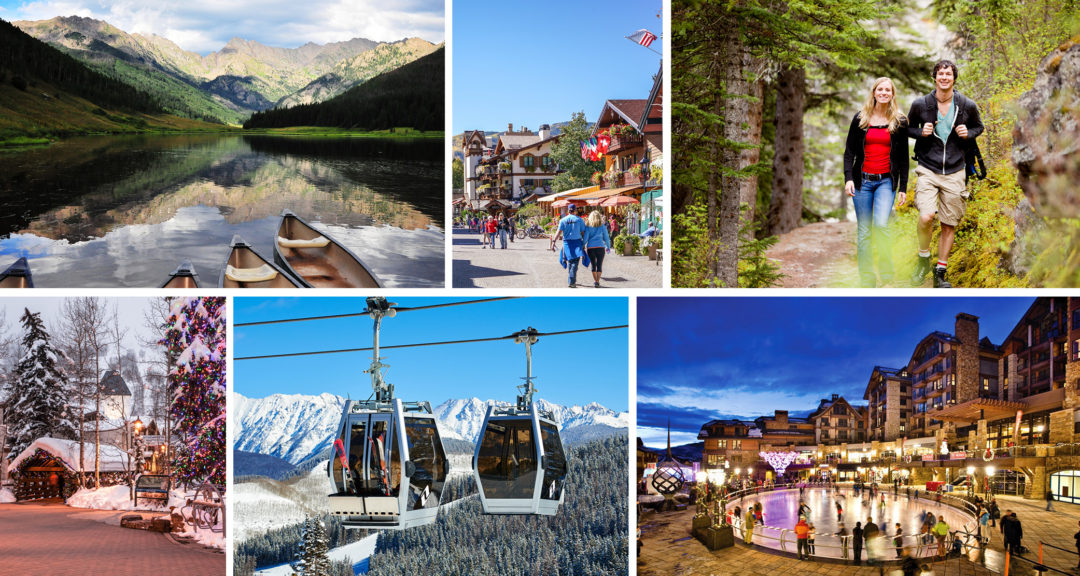 Vail Gondola Club
Complimentary ski shuttle service from the Lodge & Spa at Cordillera to the Vail Gondola Club
Private/secured access to facility
Luxurious hearth room and lounge
Two private outdoor decks
Private locker with guest privileges
Ski/Snowboard rental and tune services available
Complimentary continental breakfast and aprés ski service
Equipment storage and Ski Butler service
Boot drying
Member laptop and free Wi-Fi access
Three flat screen televisions
Daily newspapers
Click here for the Vail Gondola Club website. You can also check out one of the other various memberships in the area ski resorts that inject a social component to your time in Vail as well as all of these other conveniences and amenities.
Bachelor Gulch Club Arrowhead Alpine Club Arrabelle Club
View The Area
Take a COVID safe tour of this property
Fill out your details below and we will contact you with more information