2568 AROSA DRIVE
VAIL, COLORADO
Bedrooms 5
Bathrooms 3
Sq Ft 2,568
Acres 0.26
$1,300,000
SOLD 08/04/2020 FOR ASKING PRICE $1,300,000
This property is truly a "here today and gone tomorrow" type of property in Vail, Colorado. Featuring 3 individual units deeded together that all have separate entrances and huge outdoor spaces, and tons of parking. The two bedroom units live like up down duplexes and then there is an additional studio lock-off on the lowest level.
The views, location, flexibility of buyer appeal and price point make it highly enticing. You can use one unit and have guests stay in one of the other units or you can rent some or all of them out, or any combination. What an incredible opportunity to get into the Vail Valley market in style.
The upper level unit has two bedrooms and an updated bathroom, a renovated kitchen and a full washer and dryer. This unit has a clean contemporary style with white oak floors and a floor-to-ceiling fireplace as well as abundant natural lighting. There is a huge private deck for enjoying the great views of the Gore Range.
The middle level unit is also a 2 bedroom,1 bathroom residence and features a dining area, kitchen, updated bathroom, fireplace, and washer & dryer. Enjoy the absolutely enormous covered deck overlooking the Gore Range and mountain vistas.
The ground level lock-off has a kitchenette, bathroom and large outdoor space. Adjacent to the lock-off, is massive storage in two different locations that can each be locked off. This is perfect to store all of your seasonal gear and then some. There is also a washer dryer hookup on this lower level if you want to add washer and dryer for the studio lock-off.
With each level containing a separate entrance and located about 600 yards to the Town of Vail bus stop, rent these properties with ease or use them for friends and family. On top of this already great value, it is a primary secondary duplex zoned property that has 5104 GRFA for building on the site. It is hard to imagine someone tearing down this adorable property but the price is worth it in land alone! Enjoy these properties for years and then tear it down one day to build your dream home. There are so many options… The property is sold with the furniture and some of the furnishings.
Located on Arosa Drive, in West Vail North in Vail, Colorado.
Excellent rental investment opportunity
Large, expansive decks and outdoor spaces
Incredible Gore Range views
Located nearby to Town of Vail Shuttle (about 600 yards)
0.2 Miles from Ellefson Park
3 separate units with separate entrances
Two separate 2 bedroom & 1 bath properties | 1Studio with kitchenette | Huge Storage spaces that lock off
Tons of parking
Primary/Secondary Zoning with 5104 GRFA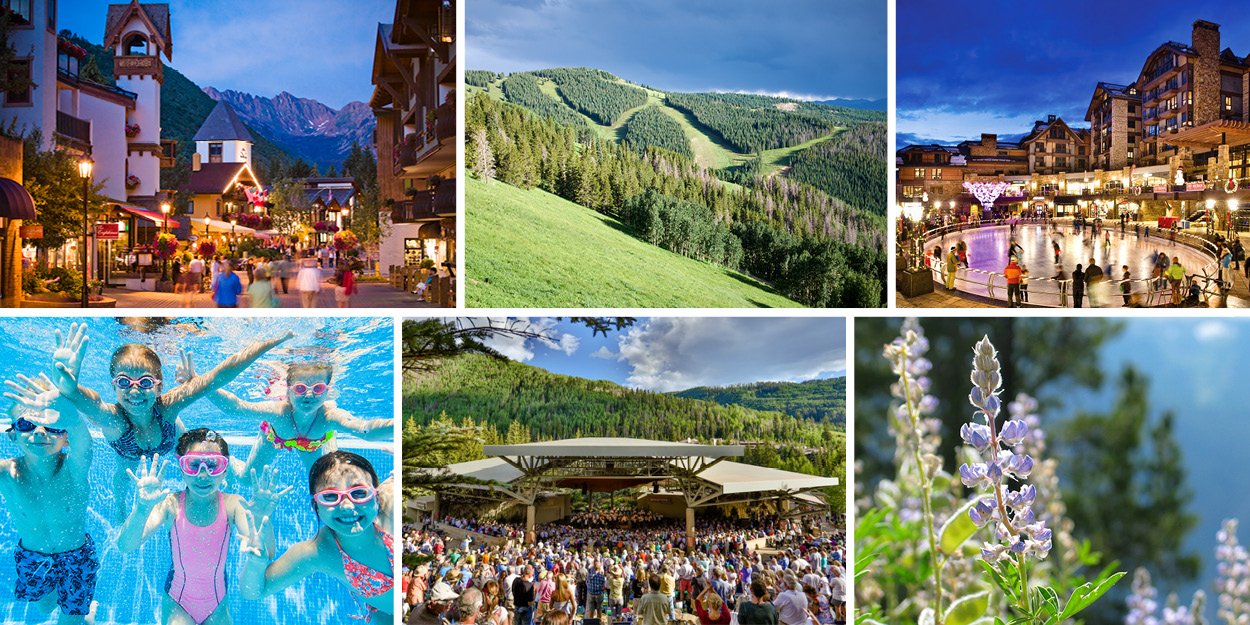 The Town of Vail is surrounded by the White River National Forest and Vail Ski Resort: home to world class skiing, biking, hiking, fishing, golfing, shopping, and dining. The town of Vail has a total area of 4.5 square miles with the Gore Creek flowing through the center of town. Elevation average is around 8,150 feet above sea level and visible from the top of Vail Mountain is the world famous "Mount of the Holy Cross". Nestled among the stunning mountains, meandering rivers and streams, lush forests, and aspen fields, Vail always feels intimate with splendid alpine villages and friendly people. Modeled on European ski towns, many of which are car-free, the town is partially pedestrianized. The Town of Vail operates the largest free shuttle bus system in the United States and has one hybrid-electric bus. With an incredibly well developed culinary center and a variety of restaurants, Vail is also developing a cultural center, with various art and music venues active throughout the summer. Ford Amphitheater hosts several key events throughout the summer:
Hot Summer Night Free Concert Series
Vail golf course presents golfers with a unique 18-hole, par 71 experience that is open to the public. When snow blankets the Vail Golf Club, it becomes the full-service Vail Nordic Center. Glide along 17 kilometers of daily-groomed skate and classic track, or snowshoe on 10 kilometers of scenic trails. For a new experience, check out our 13K of fat bike trails and fat bike rentals!
The close proximity to I-70 makes it an easy jaunt to Denver International Airport and the Greater Denver area to take in shopping, professional sporting events and other cultural events offered by the Front Range area. And the Vail Jet Center is just 31 miles west and offers flights to and from many cities making Vail one of the most accessible mountain getaways with high level cultural events throughout the year.