9273 BRUSH CREEK ROAD
Eagle, Colorado
Bedrooms 4
Bathrooms 3
1 Bd/1 Ba Lockoff
Sq Ft 4,116
Acres 7.70
$2,500,000
SOLD 09/24/2020 FOR $2,180,000
Enjoy this slice of Colorado heaven in Eagle, Colorado privately located on the Brush Creek River. Live the ranch lifestyle on 7.7 acres with nearly 350 feet of creek frontage, a serene pond and a spring with incredible water quality to use for drinking, ponds and irrigation. Enjoy true Colorado living that is only about 1 mile from country club amenities at the Frost Creek Country Club. Take in rounds of golf at one of the most beautiful private golf courses in the world, enjoy a day at the spa, sit by the pool, or play tennis with family and friends.
Get into the more rugged fun and fly fish on your own land, four wheel or snowmobile off property down the road to National Forest, fish or swim in the pond, tube down the creek… the options are endless. Close and easy access to Forest Service and BLM. This is also an incredible hunting venue, known as Unit 44, recognized as some of the best hunting in Colorado. In addition to excellent hunting access, this property has a walk-in refrigerator great for hanging game. After a long day of fun, ride your golf cart or bikes to enjoy dinner at the club restaurant or have cocktails on the patio. Better yet, return to your ranch to have drinks by the creekside gazebo.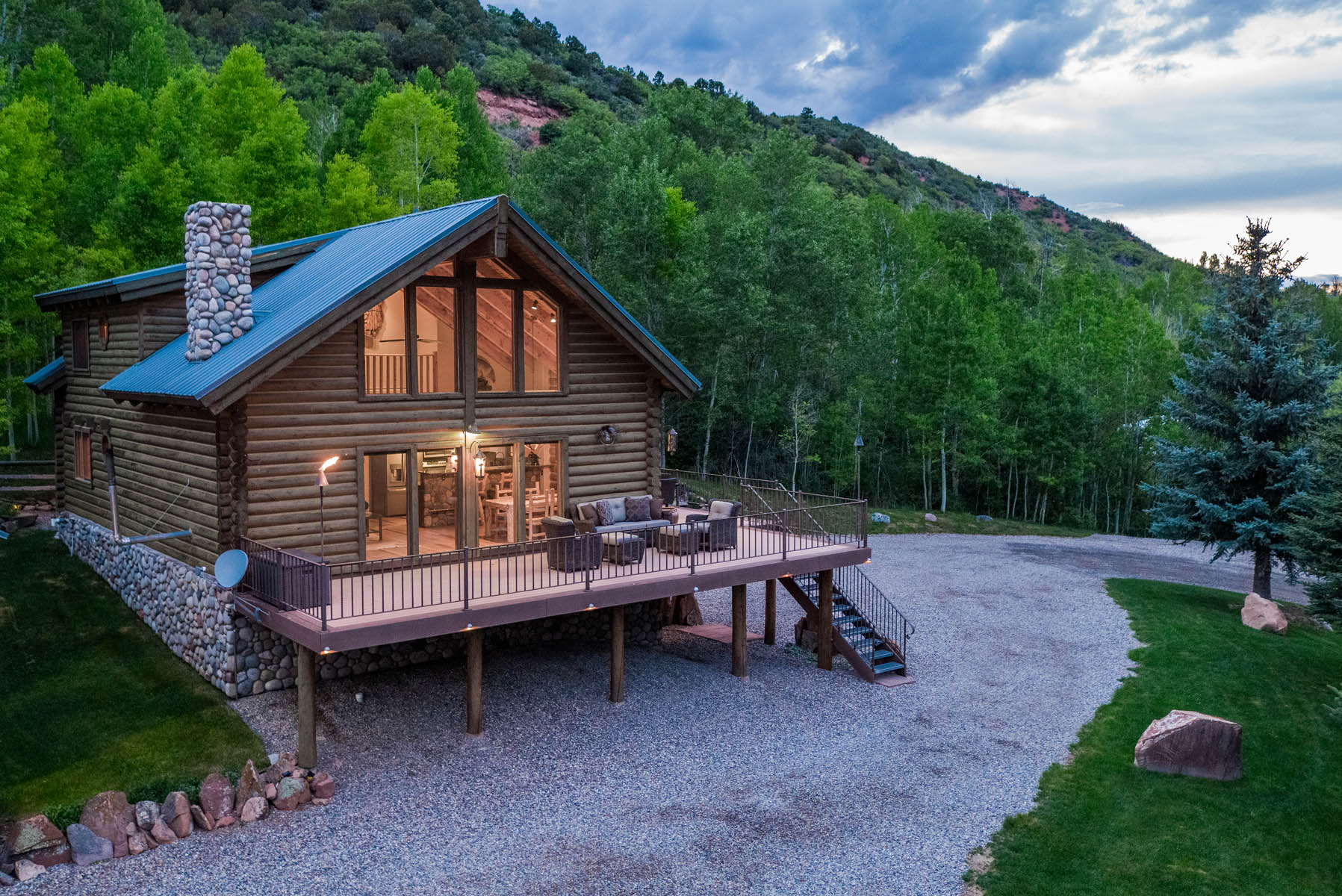 This land is truly special. It is a place where your kids or grandkids get married kind of special. Anyone recognizes that the moment they arrive.
The main house is a gorgeous log cabin. The great room overlooks the beauty of the outdoors out to the expansive wrap around deck and a game room that would make a cowboy proud. Seamlessly entertain from the indoors to outside on the deck. Wind down the night by the outdoor fire pit and make s'mores with the kids and reminisce about the day telling stories.
This home is for people ready to truly live the good life. This property has so many types of buyers it is hard to know what to describe:
A great investment property for personal and rental use. Hold big events and rent out the cabin. You can even stick around in the adorable apartment over the detached 6-car garage.
An amazing second residence for someone already in the Vail Valley that is a member (or could become a member of Frost Creek). Imagine your oasis in the country, with nearby stellar amenities, and having a separate place in the heart of Vail or Beaver Creek Resorts when you feel like being a part of the action. Why not have it all!
This is also just a great primary or second residence for people that love the peace and tranquility as well as a ton of fun activities all around.
Any combination of 1, 2 and 3!
7.7 acres
4 bedrooms, 3 bathrooms in the main house
1 bedroom, 1 bathroom, 1,260 sq.ft. caretaker/guest apartment
Approximately 350 feet of Brush Creek frontage
Creekside gazebo, fire-pit and outdoor kitchen
Private fishing rights
Outdoor tack room, cold storage, and barn
ZONED FOR HORSES
13 MILES TO THE VAIL VALLEY JET CENTER AND VAIL REGIONAL AIRPORT
150 MILES TO DENVER INTERNATIONAL AIRPORT
UNDER 30 MILES TO SKIING AT BEAVER CREEK RESORT
UNDER 40 MILES TO SKIING AT VAIL RESORT
THE RANCH HAS BEEN USED FOR FAMILY AND FRIEND EVENTS SUCH AS WEDDINGS AND CORPORATE EVENTS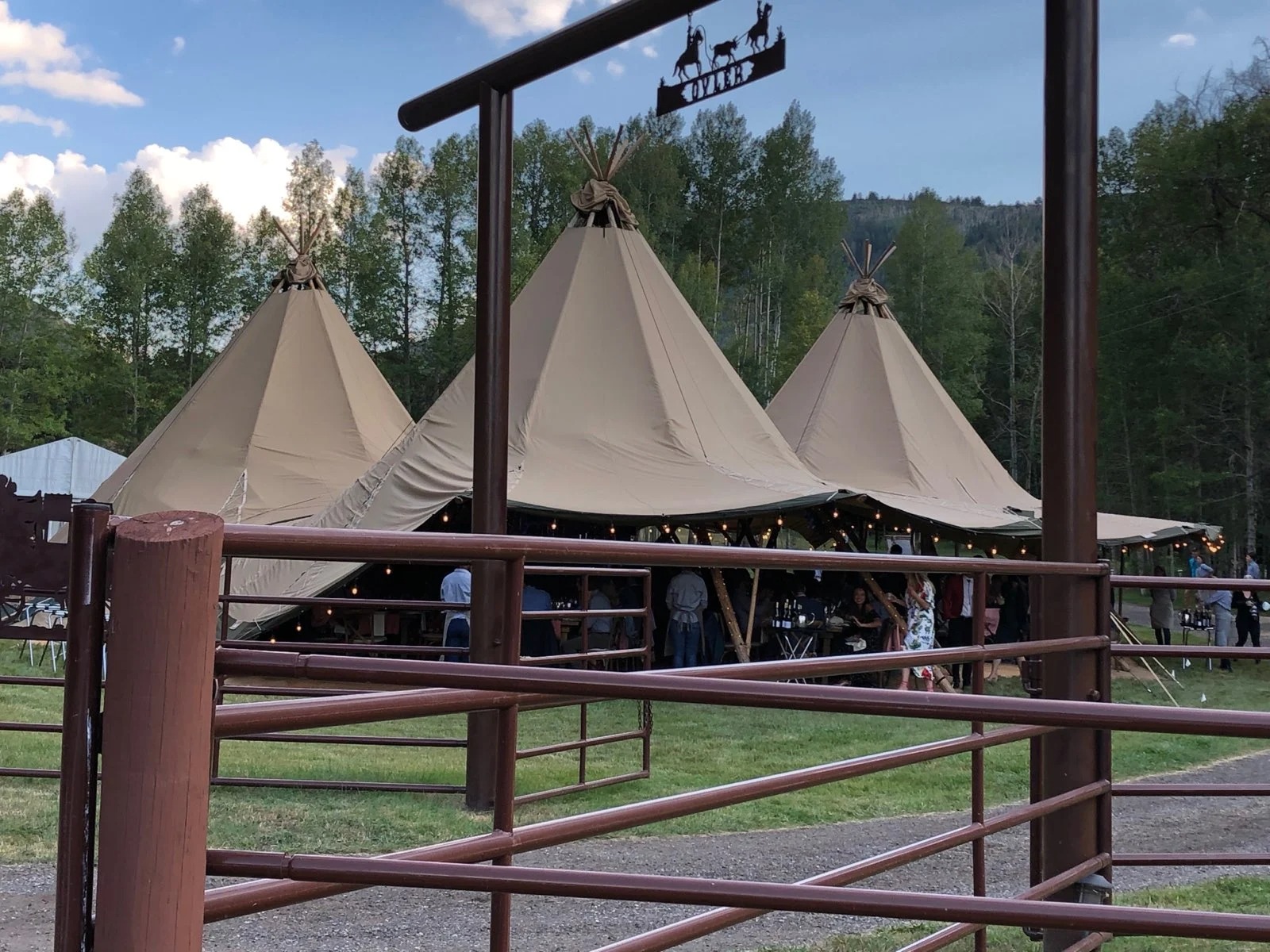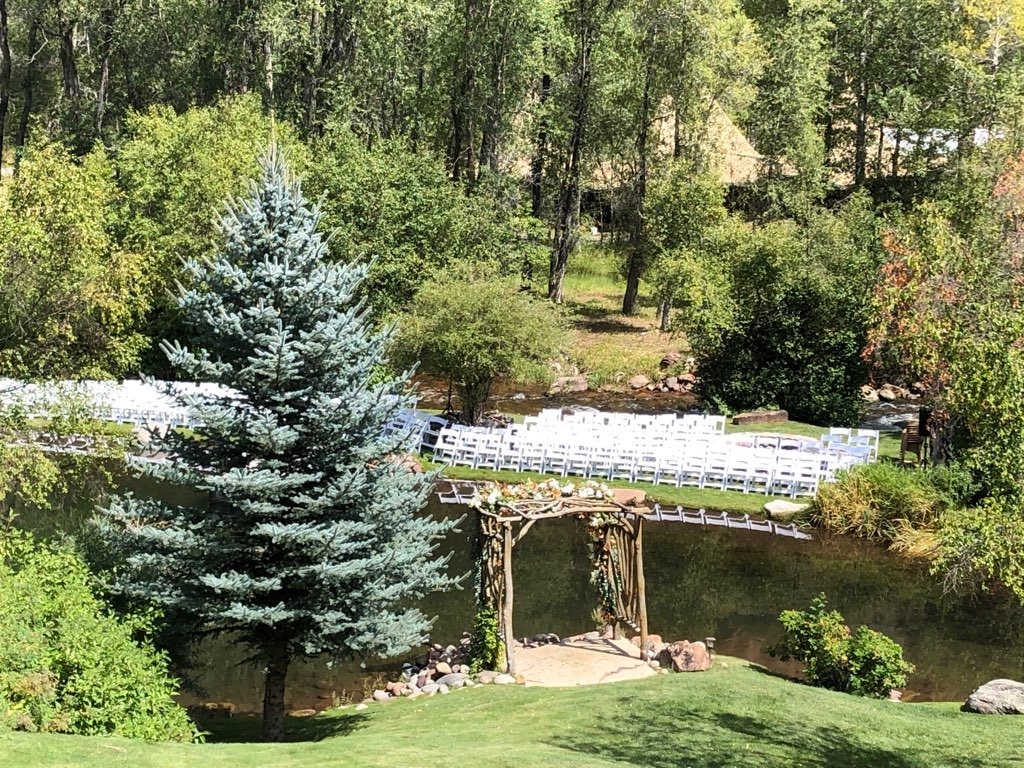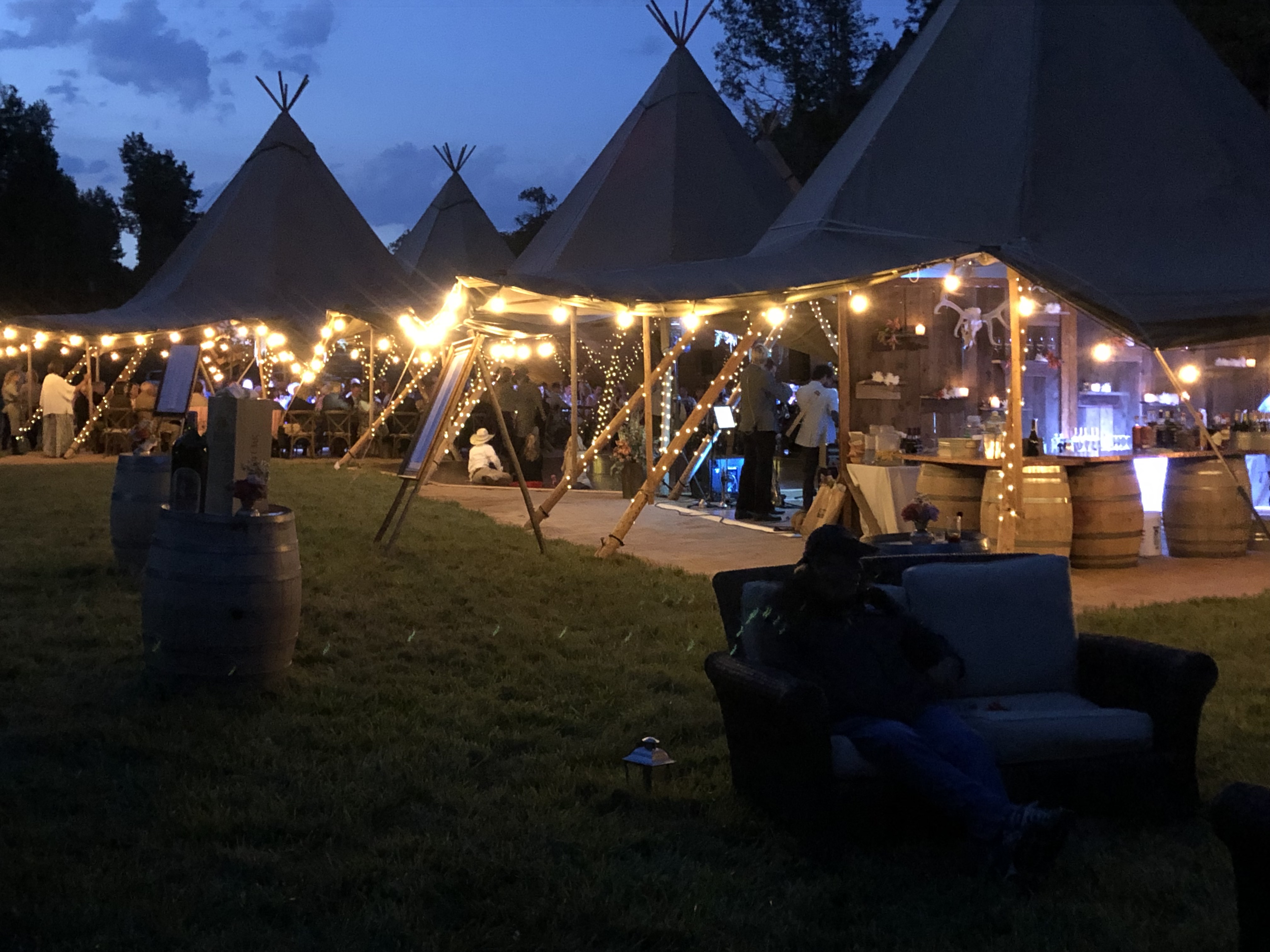 360 Degree Views of the Property